As all indie retailers know, the growth of the economy relies heavily on the success of small businesses. And when we buy products that are made in the U.S., not only are we helping the business from whom we purchased the product, but we are also helping the manufacturer and everyone working there to keep their jobs.
It's important for both indie retailers and consumers to help bring our economy back to life, and we've got some awesome made in the USA products for the month of August! Whether you're looking for something a little different to add to your made in USA section or you're just starting to dabble in this category, here is some new merchandise to liven up your store:
PPE SUPPLIES
Plex Shield
Made in a Missouri facility, Plex Shield is a collection of protective barrier panels for retail, commercial, and hospitality-oriented businesses. Current designs include a Desktop Protective Shield, a Front-Mount Protective Shield, a Hanging Protective Shield, a Hanging Sneeze Guard and they can also be customized to suit any business.
True Manufacturing
Tel.: 800-424-8783
www.store.truemfg.com/collections/plexiglass
HOUSEWARES & HOME DECOR
Camping & RV Wood Plaques
Tis the season for camping, so get your customers excited for their next camping or road trip with these wooden plaque signs from SJT Enterprises. Available in full display racks, you can also name drop your company name or location for tourists.
SJT Enterprises
Tel.: 800-326-7419
www.thousandsofsigns.com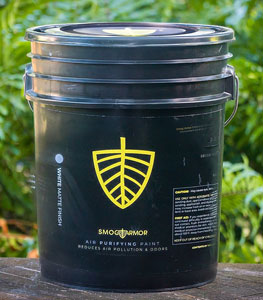 Smog Armor
Bring the power of nature to any space with Smog Armor, the first paint that can actually reduce the amount of CO2 as much as 12 trees in any room. Not only does it help to purify the air, but it's also non-toxic, eliminates odors, has eco-friendly packaging, and is not tested on animals.
Smog Armor Co.
Tel.: 954-663-8687
www.smogarmor.com
Paint-by-Number Kits
elle crée is the work of Portland artist Rachel Austen. All kits are designed and made in Portland, and kit contents include an 8×10 artist-quality canvas with pre-printed background, a set of 8 non-toxic acrylic paints, a set of paintbrushes, and instructions.
elle cree
www.elle-cree.com
HANDBAGS
Falsa Tote Bags
Reasonably priced at wholesale for only $3 each, these tote bags are shipped in assorted colors and have an authentic Mexican look to them.
J.R. Palacios Enterprises
Tel.: 956-421-2864
www.jrpalacios.com
PERFUME
KRONICKILLER
These concentrated fragrances kill all chronic odors, smell delicious, and last all day long. There are 45 scents to choose from, with absolutely no added chemicals or colors.
KRONICKILLER
Tel.: 404-286-6700
www.packages.kronickiller.com
CHILDREN'S PRODUCTS
Billy the Goat 3D Hoodie
Made with 100% cotton for the utmost comfort, this hoodie features a fun, unique, and whimsical design that is sure to turn heads wherever you go. Tons of fun for both the wearer and friends.
Doodle Pants
www.doodlepants.com
CANDLES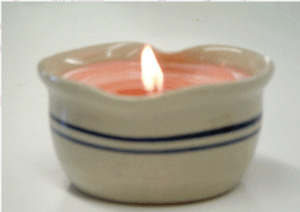 Angel Heart Candle
Contained within this heart-shaped is a handmade stained glass Angel Seed with an embossed 24kt gold angel. Upon lighting the candle, the angel will be visible after a few hours for the user to then enjoy for the rest of the burning process. Available in a variety of beautiful scents.
Cimarron Candle Company
Tel.: 877-877-7965
www.cimarroncandle.com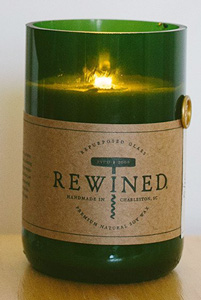 Rewined Signature Candles
Each candle is made from repurposed wine bottles with scents matching the wine the bottle is from. They have a variety of wine scents, including Cabernet, Champagne, Merlot, and more. Everything is made at home and sold at local markets.
Rewined
Tel.: 843-718-1171
www.shop-rewined.com
OUTDOOR ACCESSORIES
Hand-Made Walking Sticks
Who doesn't love a good hike during the summer? And these hand-made walking sticks are perfect for taking on a hike and enjoying the great outdoors. There are 10 different walking stick packages available.
Whistle Creek
Tel.: 970-586-7310
www.whistlecreek.com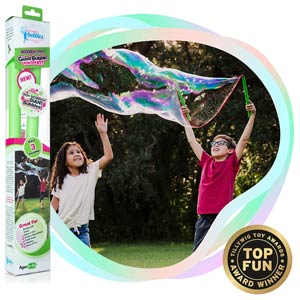 WOWmazing Giant Bubbles
The WOWmazing™ Bubble Wands are easy to transport to any event or gathering and best of all fun and entertaining for the entire family! There are many different bubble kits including the Unicorn Edition, the Space Edition, and more.
South Beach Bubbles
Tel.: 954-418-2980
www.southbeachbubbles.com
HEALTH & WELLNESS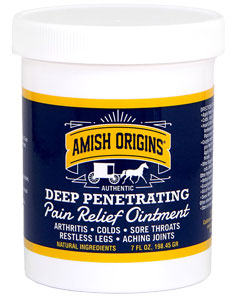 Deep Penetrating Pain Relief Ointment
Amish Origins® Medicated Pain Relief Formula allows for a deeper penetration and provides longer lasting, ultra-soothing relief for arthritis, colds, sore throats, restless legs, and aching joints.
Amish Origins
Tel.: 888-530-7643
www.amishorigins.com
JEWELRY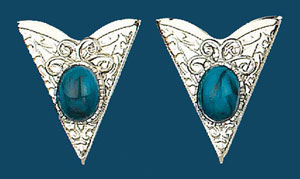 Collar Tips
Western Express offers a variety of collar tips for those western-loving customers of yours. Available in silver and gold, some come with stones in the middle while others have horseshoes, cowboy boots, and eagles designs.
Western Express
Tel.: 800-245-1380
www.wexpress.com
BATH & BODY
Shea Butter Bar Soap
This 100% palm-free bar soap is made with Shea Butter and other natural ingredients for a truly luxurious, super moisturized, whole-body clean. Feel the difference from the first use — Shea is the second ingredient, which means users will get up to 25 times more Shea Butter than other Shea bar soaps out there.
Peet Bros.
Tel.: 800-996-1028
www.peetbrospalmfree.com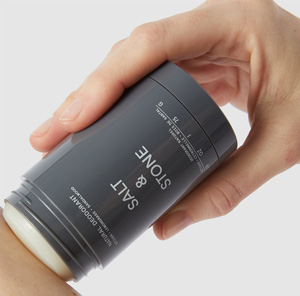 Salt & Stone Deodorant
This is a long-lasting natural deodorant formulated with essential oils to help mask underarm odor. Hyaluronic Acid conditions and moisturizes the skin while probiotics help neutralize odor. Formulated without aluminum, alcohol, parabens, synthetic fragrances and dyes. Available in three scents.
Salt & Stone
www.saltandstone.com
APPAREL
Ivory Lace Cardigan
This beautiful lace cardigan is open in front, making it a perfect summer accessory to any outfit. Available in packs of 1 small, 2 medium, 2 large, and 1 extra large per color.
Rouge
Tel.: 213-205-8200
www.wholesalecentral.com/rrouge0001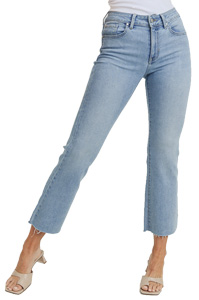 The Summer Kick Flare
Pair these capris with some cute summer shoes, and your customers are good to go. Capris are also great pants for the summer or fall season, so these aren't going out of style just yet. Each pair of jeans is created carefully by hand in the U.S.
Just Black Denim
www.justblackdenim.com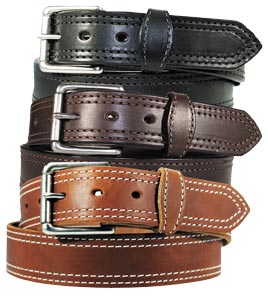 Leather Belts
Made by a family-owned company in the Amish county of Indiana, Gingerich Leather makes high quality leather belts that are perfect for any occasion. Gingerich utilizes natural skirting leather familiar to horse riders, as well as Andreas and English leather, to manufacture its high-quality goods.
Gingerich Leather
Tel.: 260-768-7074
FOOD & GROCERY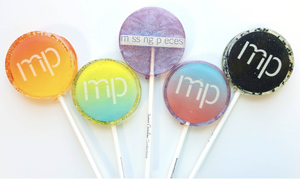 Logo Lollipops
Logo Lollipops are the new business card. Have people thinking about your brand long after you meet, and Sweet Caroline Confections uses your exact logo and branding colors.
Sweet Caroline Confections
Tel.: 305-282-1136
www.sweetcarolineconfections.com
CBD
CBD Oil PAWS 30ml
PAWS products are created to help reduce the effects of normal environmental stress and promote a sense of relaxation and mental alertness without drowsiness. Clean Remedies uses USDA Certified Organic and Full-Spectrum Hemp Extract containing only naturally occurring cannabinoids including CBD. Available in 350mg and 900mg.
Clean Remedies
Tel.: 216-777-3133
www.cleanremedies.com