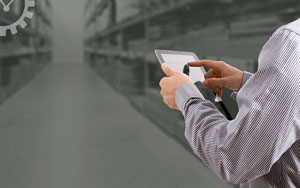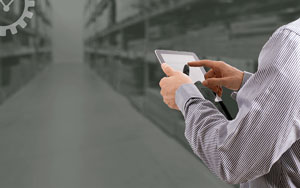 Fulfilling orders on Amazon has become a hot topic for ecommerce. Years ago, storage at Amazon was free, rates were ridiculously low, and there was no limit. Now, storage at Amazon is very costly and retailers are further penalized for storing products that are not generating commission for them.
The Ultimate Hybrid Model to Help with Inventory
Despite these drawbacks, Amazon has made it essential to have inventory available FBA (Fulfillment By Amazon) in order to maximize sales on their platform. These issues no longer make Amazon the ideal place to store all your inventory, and this is where Cogimetrics comes in. Designed for small to mid-sized businesses who need help with their online stores, including Amazon, Cogimetrics focuses on storing your inventory, trickling inventory into FBA facilities, filling online orders, and handling customer support.
Cogimetrics was founded by Amazon retailers and built on custom software years ago when the inventory performance index was first introduced. Their fulfillment services are built on a hybrid model: they receive inventory at their facility, and then they trickle the inventory into Amazon using weekly shipments from their facility based on demand, plus they back up the FBA listings with merchant fulfilled listings, so if demand surges, your listing will remain active even if your FBA inventory is out of stock. This hybrid model allows retailers to better serve their other channels and is the way to improve your inventory performance index while dramatically reducing the amount paid in storage.
The Best Rates in the Industry
Cogimetrics can offer the best rates in the industry because they have their own custom software built to help them run their own stores as efficiently as possible. This software does inventory management, makes buy/replenishment recommendations, aggregates feeds and generates outbound feeds, has an integrated Point of Sale, maintains inventory on Amazon with the highest fidelity, and simplifies preparing shipments to send to Amazon.
Cogimetrics' goal is to improve and achieve selling results on Amazon with your products. They started as an Amazon seller and gained a unique understanding of the requirements by Amazon. Their engagement with retailers is to share their expertise in order to set up a long term successful relationship with Cogimetrics, your organization, and Amazon. For more information, visit their website at www.Cogimetrics.com.
Cogimetrics
75 West 100 South, Suite 130
Logan, UT 84321
Tel.: 714-612-5376