Amazon recently announced a new return policy. Starting October 2nd, all sellers, including those who do not use the Fulfilled by Amazon service, will be subject to "automatically authorized" returns. This means a customer will no longer have to contact the seller before returning an item. Likewise, the seller won't necessarily have an opportunity to communicate with the customer before the return is initiated.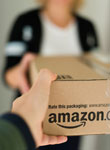 The email from Amazon tells sellers, "Customers will be able to print a pre-paid return shipping label via the Online Return Center instantly." Additionally, Amazon will introduce "returnless refunds." Unlike automatically authorized returns, returnless refunds will be an optional program for sellers. According to Amazon, this feature is "highly requested by sellers." This feature enables sellers to offer a refund without asking the customer to send back the item. This could make sense for retailers who sell items that are expensive to ship or are difficult to resell as returns.
Many independent Amazon sellers are vocalizing their anger in online forums and to press outlets. Some believe these new return policies will encourage higher return rates, especially for those sellers who opt-in to returnless refunds. However, Amazon says these policies will reduce time and costs associated with returns for sellers while providing customers with an easy and efficient return experience.
These changes will most greatly impact sellers who handle shipping themselves, instead of using Amazon's fulfillment services. They will be required to use and pay for Amazon's return labels. In the case of electronic or gadget sellers, they will have no opportunity to provide instruction or guidance for difficult-to-use products before a shopper initiates a return. However, Amazon has noted that sellers can "receive exemptions to have specific inventory excluded" from the automated returns process.
Amazon has always been customer-centric, which is a large part of what has helped them grow so quickly. A consistent and hassle-free experience ultimately leads to a better shopping experience.  This includes the return process. In fact, 49 percent of shoppers check a retailer's return policy before purchasing online. For Amazon shoppers, it's not always easy to find policies on each individual seller. From a customer's perspective, it makes sense for Amazon to have a consistent procedure. Though these policies could result in higher return rates or more shipping costs for sellers, shoppers who were previously wary of strict return policies could also be more inclined to make a purchase.