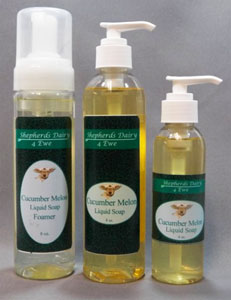 The ongoing global pandemic has impacted the world in many ways, and one of the most notable impacts are the changes in consumer purchasing behavior. Not only is most of all retail sales now online, but shoppers are now showing more interest in essential products, which includes health and beauty care. According to a beauty analyst, premium hand cream is increasing in demand due to consumers constantly washing their hands.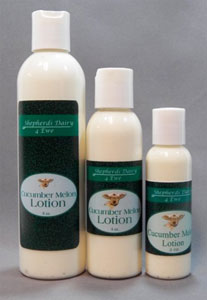 Hand Lotions & Soaps are Essential
As hand cream and lotion sales are on the rise, Shepherd's Dairy 4 Ewe is here to keep your online store stocked with clean, quality products your customers are sure to fall in love with. Offering a wide variety of handcrafted rich and creamy soaps and lotions, everything is made with sheep milk, which is higher in butterfat than cow or goat milk.
The lactose in the milk leaves the skin feeling silky smooth with a hydrated appearance, while milk proteins smooth, firm, and soften the skin. Lactic acid, also found in milk, can help even out pigmentation in the skin and can play an important role in the treatment of sun-damaged skin. For consumers looking to cure all of their dry hand woes, Shepherd's Dairy 4 Ewe is a gold mine.
American Made
On the edge of Nebraska's sandhills, where cattle graze on rolling hills and corn grows in lush green fields, Bev Trew produces a unique variety of soaps and lotions from rich sheep milk. Her products are all-natural, with soaps containing pure vegetable oil, natural fragrances and sheep milk, and her lotions containing all of the good qualities of the milk.
Shepherd's Dairy 4 Ewe's bath and body line includes handmade soaps, lotions, milk baths, lip balms, and liquid soaps, all in delectible scents. Their soaps also help to moisturize the skin while cleansing it to leave the skin feeling even more refreshed. Shepherd's Dairy also offers a wonderful assortment of gift sets for those who want to pamper themselves or loved ones.
To get these essential lotions and soaps into your store, you can place your order by calling 308-643-7013. You can also visit their website to view their full collection at shepherdsdairy4ewe.com.
Shepherd's Dairy 4 Ewe
81051 Anselmo Rd.
Anselmo, NE 68813