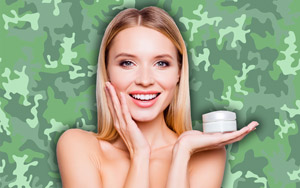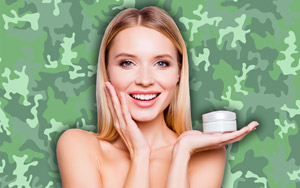 As people across the United States stock up on toilet paper and nonperishable food, they're also turning to self-care products like CBD. From needing help to sleep or calming their nerves, consumers are using CBD and other health products as a part of their daily routine, causing the industry to see a spike in ecommerce sales over the past few weeks.
A new survey from Brightfield Group suggests that four in ten CBD consumers plan to use CBD more frequently because of COVID-19, with 15 percent planning to use a higher dose. With that in mind, here are some reputable, high quality health, wellness, and survival products for retailers to hop on this sales bandwagon:
CBD
Raw Honey CBD
Said to be a natural remedy all by itself, this phenomenal raw honey superfood is combined with high quality CBD isolate and a little hint of essential oils for flavor for the ultimate additive to any tea or snack. There are a wide variety of flavors, including cinnamon, fresh mint, ginger, and natural flavoring.
Blue Sky Farms
Tel.: 719-387-7342
blueskyfarmscbd.com
Hemp Infused Coffee
This specialty organic hemp infused coffee has been infrared roasted in craft-sized batches exclusively for Healing Harbors — using CBD from Maine hemp plants. Complete with 10mg of CBD per cup, they offer Dark Roast and Medium Roast in either whole bean or ground options.
Healing Harbors
Tel.: 833-825-3223 ext. 1
healingharbors.com
Cryogel Roll-On Pain Relief Gel
Cryogel is a game changing cold therapy pain relief roll on gel developed by a team of pharmacists, health care professionals, and interventional pain specialists. Cryogel was designed to provide a safe topical treatment to mitigate the use of opioids, NSAIDS and Acetaminophen with no THC. This proprietary blend of all natural, superior quality, cruelty FREE, made in the USA active ingredients are designed to help users recover from minor injuries, overexertion, or surgery.
Ways2Well
Tel.: 800-321-0864
ways2w
CBD Hand Sanitizer
CBD Living Hand Sanitizer combines high quality, organic U.S.-grown hemp with 62% ethyl alcohol to sterilize hands and Vitamin E and Aloe to deliver moisture and keep skin smooth. CBD Living's proprietary Skin Retention Technology allows the CBD particles to better penetrate the skin, leading to faster, and longer, relief.
CBD Living
Tel.: 800-940-3660
cbdliving.com
FDA Listed OTC Topical Products
HempFusion just launched a new line of its FDA listed OTC Topical Products featuring scientifically documented active ingredients targeting specific consumer needs, including menthol, salicylic acid, and colloidal oatmeal, providing relief for pain, acne, eczema, and more.
HempFusion
Tel.: 877-669-4367
www.hempfusion.com
CBD Oil Extra Strength Re-Leaf Salve
Similar to the company's Hemp Oil Re-Leaf Salve, this extra strength salve from Health Naturally contains 5x the strength as their hemp formula. This product helps support recovery from exercise-induced inflammation. Each 2oz twist-up container contains 500mg of Active Hemp Oil Extract, as well as an array of healing herbs and soothing essential oils.
Health Naturally
Tel.: 970-591-3472
healthnaturally.com
Full Spectrum CBD Freeze
Users can roll the pain away with this Full Spectrum CBD Freeze that provides cold therapy relief for sore muscles, aches, and pains. 500mg of CBD come in each 3oz roller. Infused with 500mg of Full Spectrum CBD, Menthol, and Aloe to enhance the recovery.
Flower of Life CBD
Tel.: 888-436-5223
www.wholesalecentral.com/flower0002
SURVIVAL
N95 & KN95 Face Masks
FDA certified N95 masks and KN95 masks, which are very similar to the N95 masks, are available to ship in large quantities. N95 masks are currently $1.75 per mask and the KN95 masks are currently $1.65 per mask. At a time when consumers need them most, these masks can provide great protection.
Ozterra Emergency Goods
Tel.: 479-414-2666
www.wholesalecentral.com/foxhou0001
16oz Hand Sanitizer
This large, 62% alcohol hand sanitizer is ready-to-ship in just 24 hours. The alcohol content kills 99.9% of germs and also comes with aloe and vitamin E to prevent skin from drying out. Stay safe and be well!
Myderm
www.shopmyderm.com
BEAUTY
Little Lamb Lotion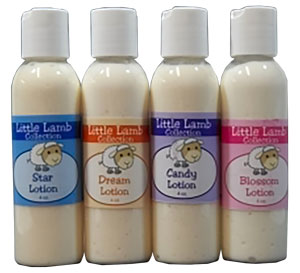 Available in four lovable scents, these rich and creamy lotions are handcrafted from sheep milk. Sheep milk is higher in butterfat than cow or goat milk and leaves the skin feeling silky smooth with a hydrated appearance. Gotta keep those hands hydrated after washing them more often.
Shepherd's Dairy 4 Ewe
Tel.: 308-643-7013
www.shepherdsdairy4ewe.com
WORK FROM HOME
Comfy Loungewear
Most consumers are now working from home, which means they can just roll up to their work computer in their pajamas. Let your customers stay comfy in style with loungewear from Hello Mello. Offered in a wide variety of cute colors and patterns, these outfits help create the perfect work from home environment.
Hello Mello
Tel.: 800-548-6784
www.247dm.com/product/hello-mello
PET CBD
CBD Pet Drops
The naturally occurring CBD and other cannabinoids found in this CO2 Extracted Full Spectrum Hemp Oil have been independently studied and proven to help with pain, stress, and anxiety for your furry friends. The yummy bacon flavor is perfect for dogs!
ERTH HEMP
Tel.: 1-866-804-3784
www.wholesalecentral.com/erthhe0001

Full Spectrum CBD Pet Tincture
Available in a yummy bacon flavor, this CBD pet tincture delivers 15mg of CBD per serving so your customers' furry friends can find relief from pain and anxiety. The packaging includes a QR code that leads the consumers to third-party testing documents.
Kingsley CBD, LLC
Tel.: 888-402-0948
www.wholesalecentral.com/kingsl0001