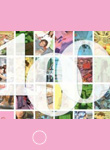 There were modest shifts in position among the nation's very largest retailers last year, according to STORES 2012 Top 100 Retailers report. Wal-Mart, bigger than the next four largest retailers combined, remains in the No. 1 spot. Indicative of a supermarket growth trend seen throughout the report, Safeway moved back into the top 10 following a five-year absence. The annual ranking of U.S. retailers by domestic sales, featured in the July issue of STORES magazine, was compiled by Kantar Retail and sponsored by American Express Merchant Financing and SAP. Big-box retailers, from No. 1 Walmart to No. 27 Meijer, reportedly are shrinking store sizes, even as other operators, notably No. 28 Dollar General and No. 48 Menard, are opening larger units.
Drug store chains Walgreen (4) and CVS Caremark (7) continue to expand their food offerings, while supermarket operators from No. 2 Kroger to Whole Foods Market (37) are emphasizing health and nutrition, STORES magazine reports. No. 3 Target wants nothing to do with Kindle but is expanding its Apple offerings, while No. 60 Dollar Tree is adding prescription counters in some locations.
Top 100 performers on the list include:
• Amazon.com (15)
• Toys "R" Us (46)
• Army Air Force Exchange Service (47)
• GameStop (59)
• QVC (70)
• Tractor Supply Co. (81)
• Michaels (90)
Retailing Strategies are Diverse
Retailing strategies differ: urban planning vs. sites outside of town; shopping centers vs. thinking outside the mall altogether; bricks-and-mortar vs. greater investment in e- and m-commerce; staying focused on the domestic market vs. looking for opportunities abroad. According to STORES magazine, the unarticulated EDLP strategy Amazon follows keeps consumers mindful that items are probably cheaper online. Amazon has some advantages over bricks-and-mortar, most notably, the lack of overhead associated with building, stocking, staffing and maintaining stores. But Amazon also sells Kindle Fire at or near cost, eats shipping costs and, by some estimates, loses money on every loyal Prime customer, just to keep people shopping at Amazon.com. Last holiday shopping season, Amazon raised the profile of "showrooming," encouraging consumers to use its Price Check smartphone app to inspect items on their gift lists in stores, then purchase them at lower cost online, with a 5 percent bonus discount as an incentive. Kantar Retail forecasts Amazon.com will reach $81 billion in retail sales in five years.
Anne Zybowski, retail insights director for Kantar Retail, reportedly expects Walmart to add about $60 million in sales over the next five years (about 3 percent a year), in contrast to Amazon's annualized growth rate in the high teens. According to STORES magazine, Zybowski doesn't see retailing as a channel vs. channel proposition but, rather, she sees successful retailers as those who offer the best integrated brand propositions. "Bricks-and-mortar retailers should realize it's a shopper trend, not an Amazon trend," she says.