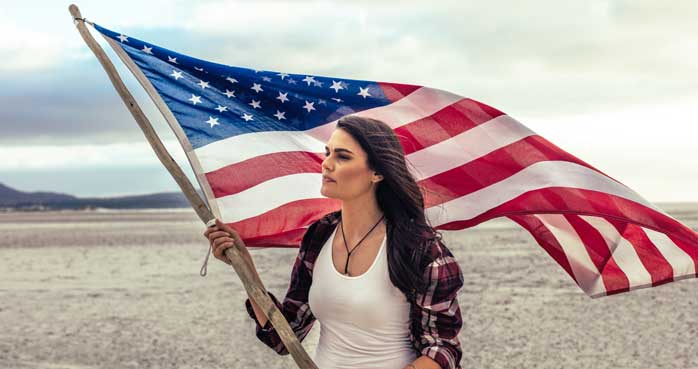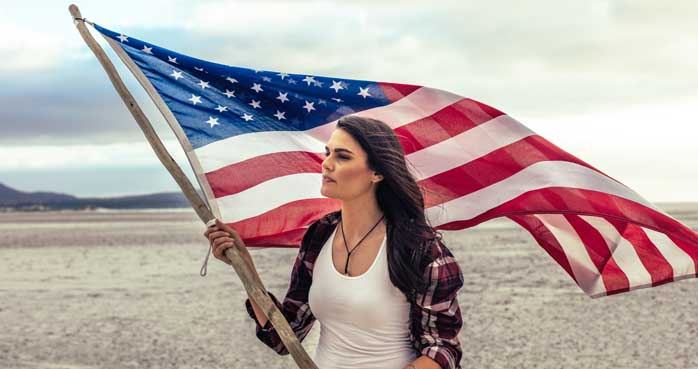 Our future generations matter, and supporting Made in USA companies can further contribute to a brighter and more stable future for the entire country. Independent retailers are the first to know how much of an impact buying local can have on both the community and surrounding economy. Buying from local suppliers has the exact same impact.
Most American companies not only have sustainability practices enforced at their factories, but most also hire veterans or those with disabilities. If we can keep our environment green and give jobs to those who need them, why wouldn't anyone buy American? A recent Parenthood Study found that Gen Z parents are more likely to prioritize eco-friendly shopping than Millennial parents. Since most Made in USA companies are eco-friendly, this could mean an increase in shoppers with more sustainable merchandise for them to choose from.
Independent Retailer has a list of suppliers, each with their own unique and moving backstory, to encourage retailers to buy American made.
---
FOOD & GROCERY
Organic Microgreens Grow Kit
Back to the Roots, an organic food and gardening company, launched its new Organic Microgreens Kit which is perfect for boutiques, flower shops and grocery stores. The Organic Microgreens Grow Kit is 100% zero-waste; all components, from packaging to planter, are recyclable and compostable for a 360°-planet-friendly product experience. This kit comes in three varieties: Mighty Greens, Rainbow Mix, and Broccoli.
Back to the Roots
backtotheroots.com
Blueberry Mojito Bonbons
Maine's first bean to bar chocolate brand, Bixby & Co., is located in a renovated 125-year-old former ice factory. Founder and Chocolatier, Kate McAleer and her team strive to make the most ecologically clean chocolates possible. The company's bonbons are made with non-GMO and gluten-free chocolate and ingredients.
Bixby & Co.
Tel.: 207-691-2634
www.bixbyco.com
USA Grown Coffee
Empowering veterans to get out and be a part of a team, Scars & Stripes Coffee has a community of veterans selling their coffee. Veterans make a commission off of the coffee they sell, so you are supporting them with each purchase. The company offers high quality coffee grown right here in the USA, including bagged beans and ground coffee, k-cups and other fun merchandise that are a perfect addition to any store. Offer your customers some of the best coffee while also supporting a good cause.
Scars & Stripes Coffee
scarsandstripescoffee.com
Marjorie's Original Flavored Beef Jerky
Give your customers the luxury of trying the best beef jerky in the world. Made with all natural ingredients, Marjorie's Beef Jerky is a favorite of many celebrities. Even though Original is their most popular flavor, the other flavors are just as delectable. Whatever your customers' preferences, Marjorie's Beef Jerky will have something that will strike their fancy.
Marjorie's Beef Jerky
Tel.: 844-340-7613
www.marjoriesbeefjerky.com
---
HEALTH, BEAUTY & WELLNESS
Beard Care Collection
The Rugged Company offers the ultimate solution for scruffy beards. After having trouble with his skin his entire life, founder Corey Cole came up with a holistic approach to beard care by utilizing essential oils and natural ingredients. Featured in this collection is beard wash, beard conditioner, beard oil, beard molding wax, and more. Supporting over 35 families with jobs, including the founder's own family, every product is made in Noblesville, Indiana.
The Rugged Company
Tel.: 317-441-0927
www.ruggedcompany.com
Hangover-NO!
Hangover-NO! Is a proven hangover prevention and relief solution. This state of the art dietary supplement is made with natural herbal ingredients including vitamins B1-B6, B12, and more. Simply take 2 capsules with a meal and water before drinking alcohol, and then 2 capsules with water after drinking alcohol. Bottle sizes come with 28 capsules, 56 capsules, and 84 capsules.
Natural Way Supplements
Tel.: 352-515-8311
www.wholesalecentral.com/natura0001
First Defense Nasal Screens
First Defense Nasal Screens are the first ever non-inserted, hypo-allergenic, and self-adhering nasal filter. These unique products are designed to help filter and reduce the amount of contaminants that everyone inhales in all types of environments. Their light weight, non-noticeable appearance and soft, comfortable fit with high efficiencies have proven to be a hit with consumers. Retailers are coming back with a 60% plus reorder rate and a 99.96% acceptance rate.
First Defense Nasal Screens International
Tel.: 877-692-4709
www.filteryourlife.com
---
COSMETICS

Independence Red Sister Set
This makeup set from Makeup America! includes one hydrating cream lipstick and one matching nail polish to add a patriotic pop of color to any look. Independence Red is a riveting red color that is suitable for all skin tones. All Makeup America! lipsticks and nail polishes are long wearing and exude the American Spirit by proudly being cruelty-free, paraben-free, and non-GMO.
Makeup America!
Email: customerservice@makeupamerica.us
www.makeupamerica.us
---
HANDMADE
Pint Beer Glass with Bullet
Bulletproof glasses brought to you by the father and son team at BenShot, this best-selling pint glass is handmade in rural Wisconsin with a bullet CNC'd (machined) from a pure piece of copper by Lehigh Defense in Quakertown, Pennsylvania. There are four different types of bullets to choose from as well as different designs available on the pint glass. These glasses are high quality and heavy.
BenShot
Tel.: 920-249-4898
www.benshot.com
---
APPAREL
America's Finest Quality Boxers
Well Bred Boxers are American Made with a cut that dates back to Army issue WWII. What makes them unique is the full cut, full size fit. Each boxer short has a 4 panel, larger inseam and outseam, a no gap fly with button, and side slits for activewear that won't ride up. Many customers have compared the Well Bred fit to wearing a pair of slacks that never ride up and seem to wear and flow as if you have nothing on. Sold in assorted sizes.
Well Bred Boxer
Tel.: 404-557-8110
---
CELL PHONE ACCESSORIES
LoveHandle Phone Grips
Using a high-quality fabric strap, LoveHandle is comfortable for customers to use while on their phones. It has a strong grip strength thanks to exclusive 3M® adhesive strips, which will adhere to most cell phone cases or phones without leaving any residue. LoveHandle is pocket friendly, sitting right up against the back of the phone so there's no tugging when trying to take it out of a pocket. With tons of different designs to choose from, there's a LoveHandle for everyone.
LoveHandle
Tel.: 281-778-2051
www.lovehandle.com
---
TOYS & GAMES
Murbles
Everybody knows bocce, and this lovely game is a spin-off of that classic game. Any number of players from 2 to 16 can play, and the balls are smaller and lighter, making them easy for everyone to throw. Stemming from an idea the creator had in college, Murbles is the perfect outdoor game for the whole family.
Murbles
Tel.: 850-458-5858
www.murblegame.com
---
NOVELTIES
Pinch Me Therapy Dough
Merging relaxation with aromatherapy, this therapy dough can help relieve stress in a fun way. Each dough is professionally developed, soft, pliable, and infused with calming aromatherapy. With 10 tranquil formulas to choose from, there's a soothing scent for all your customers.
Pinch Me
Tel.: 800-331-5785
www.pinchmedough.com
---
HOUSEWARES & HOME DECOR
Cattitude Coasters
Featuring nine different fun-loving designs, these unique coasters each have different designs of cats with attitude. Made of super absorbent natural limestone, these coasters won't get ruined from condensation. They make for perfect gifts in boutique shops, novelty stores and anything in between. Make your customers laugh and put these funny coasters on display.
Tipsy Coasters
Tel.: 727-698-7172
www.wholesalecentral.com/tipsyc0001
---
CBD
Hawaiian Haze Hemp Strain
Hawaiian Haze is one of Carolina Hemp Company's most popular high CBD hemp strains, grown right here in the USA. This strain comes with a forward and sharp aroma of pineapple and citrus followed by subtle earthy floral notes. Following its smell profile, this tropical strain delivers a smooth floral taste. Uplifting and elevating, Hawaiian Haze is the perfect companion for any social event or daytime motivation.
Carolina Hemp Company, LLC
Tel.: 828-438-4367
Body Butter
With 200 milligrams of CBD per ounce packed into their Body Butter, no wonder it is a best-seller! Healing Harbors offers holistically-crafted CBD personal care and pet products that help your customers (and their pets) live their best life every day — without any intoxicating effects or harmful chemicals. Healing Harbors only works with the best natural ingredients. Another best-seller is their 600mg Full Plant Daily Defense Oil, grown right on their Maine farm, and make sure to be on the lookout for their new CBD Bath Bombs, Massage Oils and Dog Bones, too!
Healing Harbors
Tel.: 833-825-3223
www.healingharbors.com
CBD Protein Bars
CBD infused protein bars quickly fill up bellies and help you stay satisfied for hours at a time while feeling mellowed out. Customers all over the world love how JustCBD gives their highly rated CBD oil protein bars a better texture by simply adding delicious ingredients, such as scrumptious almonds and delectable pecans to the mix. Every JustCBD case contains 12 protein bars. Cases of CBD protein bars for sale include flavors Caramel Almond, Cinnamon Pecan, Peanut Butter, Smores, Birthday Cake, and Cookies & Cream.
JUST CBD
Tel.: 833-458-7822
www.justcbdstore.com
---
BATH
The Man Can
The Man Can is Plum Island Soap Company's best selling gift set. Not only will your customers love the clean scented products, they won't be able to resist the manly paint can presentation and the dual bottle-paint can opener included in the package. Each gift set contains one bar soap, one shave gel, one bay rum oil, one hand butter, and one scratchy body accessory (varies due to stock). Packaged in a one gallon paint can.
Plum Island Soap Company
Tel.: 978-465-0238
www.plumislandsoap.com
---
PET PRODUCTS
CBD Pet Tinctures
CBD is not only growing in popularity for consumers, but also for their pets, and what better way to give your customers what they are looking for than providing them a product made in the U.S.? These pet tinctures from MEDTERRA come in a variety of tasty flavors including beef, chicken and unflavored. Each tincture comes equipped with a dropper applicator, allowing for flexible serving sizes.
MEDTERRA
Tel.: 800-971-1288
www.medterracbd.com
---
SMOKING PRODUCTS
RAW Classic Cones
RAW Classic 1¼ Cones have revolutionized the smoking industry. That's no exaggeration – they're as easy as it gets. RAW's precision-crafted pre-rolled cones are made from the same truly natural unbleached rolling paper as RAW Classic Papers and are ready to be easily filled with your tobacco or herb of choice. The company is proud to say that unlike others, genuine RAW Rolling Papers have no added chalk or dyes. Six Cones in a pack, with 32 Packs in a box.
Art of Glass Wholesalers, Inc.
Tel.: 844-800-0338
www.artofglasswholesale.com