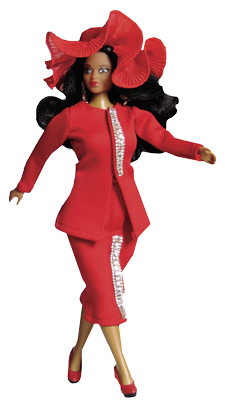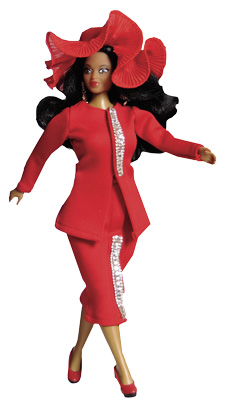 Beautiful Blessings is a line of fashion dolls that aims to accurately reflect the average female, and realign unrealistic beauty standards portrayed by other leading doll brands. This New England-based start up, founded just under two years ago, hopes to inspire confidence and greater self-esteem in all young girls.
Raveen James, founder of Beautiful Blessings, started the company with the simple goal of reminding children that beauty starts from the inside. Each Beautiful Blessings doll comes with a motivational message meant to empower children. The debut Beautiful Blessings doll, "The Virtuous Lady" comes with the message: "Not only is The Virtuous Lady a beautiful African-American doll, she represents a confident and intelligent girl. Her skin color is not what's most important, it's her character. She's kind and ambitious. Her positive attitude, faithfulness, and good spirit shine through. Her affirming self-image reminds each of us to be the best version of ourselves."
The debut Beautiful Blessings doll line also includes "A Powerful Woman," and "Mary." In total, there are set to be 15 dolls of diverse ethnicities in the inaugural line. Beautiful Blessings is also offering over 20 clothing and fashion accessories.
Beautiful Blessings says they created their line in "hopes to directly address many parents' concerns about a lack of diversity and positive body imagery within an industry that has been criticized for contributing to feelings of inadequacy among young girls — citing statistics that claim that four out of five 10-year-olds fear being overweight and 42% of girls in first through third grade wish they were thinner."
Beautiful Blessings is a unique line that promotes an important and empowering message. Contact Raveen at Beautiful Blessings for more information on how to incorporate these dolls into your store.
Beautiful Blessings
Website: www.iamabeautifulblessing.com