The next best thing after personalized, heartfelt gifts for loved ones are souvenirs from places visited. What's great about souvenirs is they can be literally anything, from wall hangings and coasters to stuffed animals and scarves, the possibilities are endless. There are many suppliers who will personalize any product you purchase from them, such as stamping a destination or theme on the item, aiding in the souvenir selling process.
But let's not get ahead of ourselves and start with the basics. Dun & Bradstreet reports that the U.S. gift, novelty, and souvenir store industry includes about 22,500 stores with a combined annual revenue of nearly $18 billion. Holiday sales are a huge contribution to the overall revenue, so it's important to make sure your store is stocked with the right items now.
Independent Retailer has a list of some of the best-selling souvenirs for your store, handpicked by our staff. Use this list as inspiration for stocking your shelves this holiday season.
HOME DÉCOR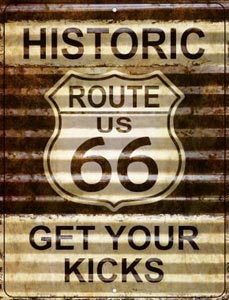 Novelty Signs from Smart Blonde
Smart Blonde offers all different types of nostalgic replica signs including Area 51, Route 66, construction, beach and funny signs. Depending on the sign, you can get them in different shapes such as round, rectangle, arrow, surfboard and many others. They're perfect to bring home as a souvenir from a trip away.
Smart Blonde
Tel.: 800-637-0786
www.smartblonde.net
Coastal Plaques from SJT Enterprises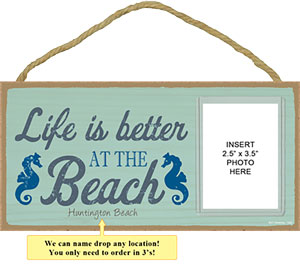 SJT is home to a slew of perfect souvenirs to sell, but their newest products fit in perfectly with shops along or near the beach. Each plaque features a wooden 'plank' look with beachy sayings, pictures and each comes in a rectangular or surfboard shape. You can also get a FREE floor display with your purchase.
SJT Enterprises
Tel.: 800-326-7419
www.thousandsofsigns.com
South Carolina Souvenirs from Suncatchers Unlimited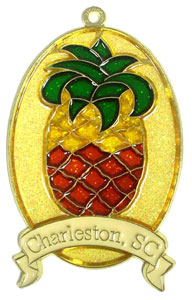 These beautiful suncatchers come as window hangings, ornaments or magnets. Featuring different themes all within South Carolina such as the state shape or lighthouses, these stylish pieces are the perfect addition to any souvenir shop or boutique.
Suncatchers Unlimited
Tel.: 423-497-2766
www.wholesalecentral.com/SuncatchersUnltd/store.cfm
Flags from Tags America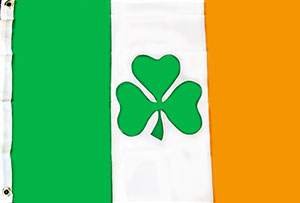 These 3' x 5' polyester flags come in a variety of themes, including U.S., police memorial, Scotland, breast cancer, Germany and many other flags. From countries and military to fun loving flags, Tags America has a little bit of everything to suit all of your customers.
Tags America
Tel.: 603-527-8030
www.wholesalecentral.com/tagsam0001/store.cfm
LEATHER
Leather Products from J.R. Palacios Enterprises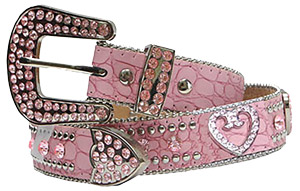 Among all of the other great Western merchandise that J.R. Palacios has to offer, this company has some of the best quality genuine leather products. They have leather wallets, belts, cell-phone cases, car seat rests, apparel and other novelty leather items. Perfect for Western souvenir resellers, J.R. Palacios is your one-stop-shop.
J.R. Palacios Enterprises
Tel.: 956-421-2864
jrpalacios.com
FASHION ACCESSORIES
Sunset Icons Souvenir Collection from CapSmith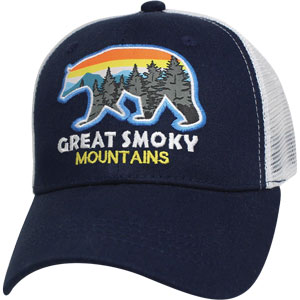 This new Sunset Icon collection features a unique woven appliqué with embroidery on the crown, a comfortable nylon mesh back and snapback closure. These caps can be customized with any chosen namedrop and are available in select colors through the company's domestic program.
CapSmith
Tel.: 800-228-3889
www.capsmith.com
Rhinestone Tumblers from Foxyware, Inc.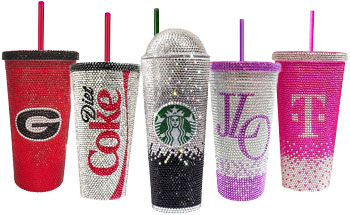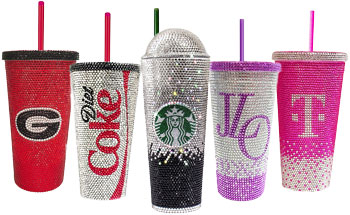 These rhinestone emblazoned tumblers are currently one of Foxyware's hottest selling items. They can customize your logo in a variety of colors, as well as any other logo you would like to use. Voted this year's most popular item, these rhinestone tumblers will be flying off your shelves this holiday season.
Foxyware, Inc.
Tel.: 877-241-6134
foxyware.com
HANDBAGS
Fashion Handbags from E.W. Inspirations Handbags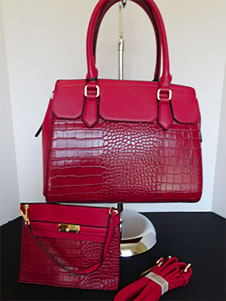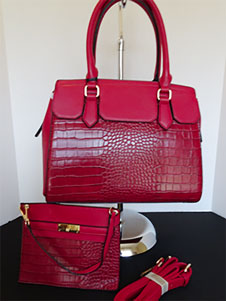 These popular, on-trend animal print vegan leather fashion handbags that come with an additional multi-purpose mini-bag are just one of many examples of what can be found from E.W. Inspirations. The handbags' high quality embossed exterior and roomy interior are a perfect combination. Your customers will love these styles and you'll love the value.
E.W. Inspirations Handbags
Tel.: 518-423-7809
*Wholesale website coming soon*
HANDMADE
Custom Design Ornaments from Kitty Keller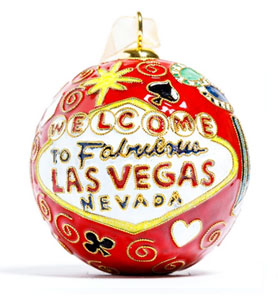 Each ornament from Kitty Keller Designs is completely unique and handcrafted. You can put your company name, famous cities, countries and basically anything you want on these ornaments, making them perfect gifts or souvenirs for your customers. The company specializes in cloisonne ornaments, but you can also order them in glass.
Kitty Keller Designs
Tel.: 877-597-3357
kittykeller.com
APPAREL
Sports Team Sweatshirts from Patter's Collectibles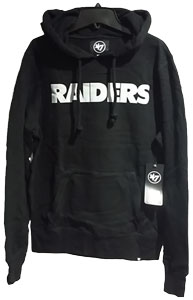 Patter's Collectibles offers sweatshirts from your customers' favorite sports teams, including those from the MLB, NBA, NCAA, NFL, NHL and Soccer. These officially licensed sweatshirts come in a variety of colors and sizes, as well as low prices so you can make a profit.
Patter's Collectibles
Tel.: 412-916-2456
patterscollectibles.com
Military Aprons from A&K Imports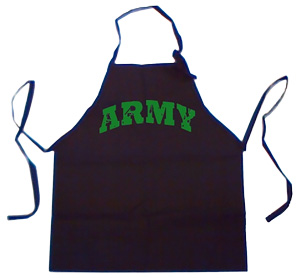 These unique novelty items are a great way to thank a loved one in the military. A&K Imports offers Air Force, Army, Marines, Navy and POW aprons. Offered at very affordable prices, your customers will love these aprons.
A&K Imports LLC
Tel.: 614-443-1880
akimports.net/store.cfm
MADE IN USA
Silver Vein Corinthian Bells Wind Chime from QMT Windchimes


QMT Windchimes line of Corinthian Bells gained a new addition in the form of the stately Silver Vein chime set. The Silver Vein chime set color borrows its striking black veins from the popular Copper Vein set to offer a new twist to an old favorite. All Corinthian Bells are Made in the USA with love.
QMT Windchimes
Tel.: 800-345-2530
www.qmtwindchimes.com
SUNGLASSES
Licensed Sunglasses from St. Louis Wholesale LLC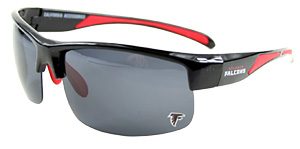 St. Louis Wholesale has a whole line of licensed sunglasses featuring popular teams from the NFL, NBA, MLB, NCAA, Harley Davidson and many others. They have a low minimum order of $50, so you can stock your store with fashionable souvenir sunglasses for the holiday season.
St. Louis Wholesale LLC
Tel.: 800-340-7642
www.stlouiswholesale.com
ELECTRONICS
Glow In The Dark Charging Cables from DSD Express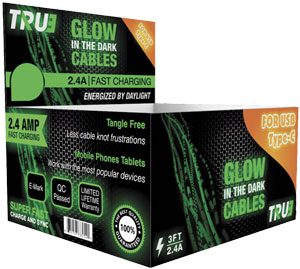 It seems that something is always forgotten when packing for travel, and DSD Express has a cool new product to help solve your customers' woes. The company's new glow in the dark charging cables are 10ft long, super affordable and charge in the daylight so your customers can enjoy their glow during the night. This product makes for an easy impulse buy near the register.
DSD Express
Tel.: 419-367-7685
www.wholesalecentral.com/dsdexpress/store.cfm
GIFTS
Licensed Luxury Blankets from Duke Imports, Inc.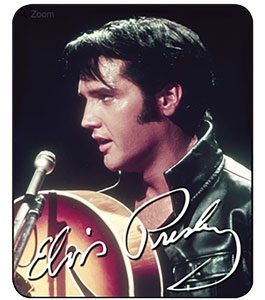 Known for their wide range of throws and blankets, Duke Imports has a great addition for your souvenir shop with their licensed luxury blankets. These comfortable throws come in a variety of themes including Jurassic World, Betty Boop, The Walking Dead, Elvis Presley, Harley Davidson and so much more.
Duke Imports, Inc.
Tel.: 260-665-1100
dukeimports.com
CANDLES
Caramel Pecan Pie Candle from More Than A Candle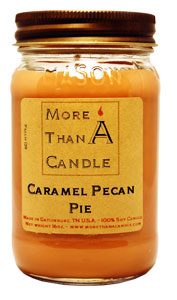 This 16oz Mason Jar candle is a great seller this time of year with its warm, homey scent and glow. Using only the best ingredients in the market, this candle is 100% soy and burns cleaner than traditional candles. Let the smell of Caramel Pecan Pie waft through your shop this holiday season.
More Than A Candle
Tel.: 865-325-8142
www.morethanacandle.com
BATH and BODY
Gift Sets from Single Barrel Soaps

Anyone can be spoiled with this awesome chevron gift bag that includes 3 full sized soaps, one whipped sugar scrub and one whipped body butter or bubble cupcake, plus two sample size soaps. There are six color options for bags and the products inside are customizable. It's the perfect gift for your customers to bring home to loved ones after a trip.
Single Barrel Soaps
www.singlebarrelsoaps.com
JEWELRY
Turquoise Jewelry from Wheeler Manufacturing Co.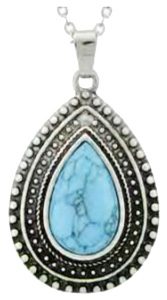 Wheeler Manufacturing's Living Legends brand features many different types of jewelry with a turquoise look. They offer rings, earrings, necklaces, bracelets and pendants. Turquoise jewelry pieces are beautiful souvenirs that represent different areas of the country, as well as international locations, and are a perfect addition to any souvenir boutique.
Wheeler Manufacturing Co., Inc.
Tel.: 800-843-1937
wheelerjewelry.com
TOYS
Western Toy Replica from Parris Manufacturing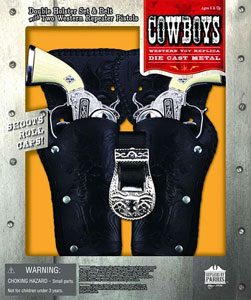 Known for their wide range of replica toy guns, Parris Manufacturing offers a whole Western collection of toy pistols. Some pistols come with matching holsters, and others have stylish designs for your customers to show off their love for Western culture.
Parris Manufacturing
Tel.: 800-530-7308
parristoys.com