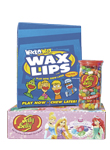 By IvyLee Rosario
Expanding your retail merchandise line always comes with the same set of questions: what do I want to sell next and how do I begin selling those items? In order to assist our readers in reaching their highest selling potential, Independent Retailer created a monthly series called "Beyond Your Lines." Here we provide you with the best tips from experts in specific categories on how to grow your business, what to expect from the wholesaler and what they will require from you to ensure an effective and efficient exchange. Continuing our series this month is advice from Mike Dougherty, Vice President and Phil Bosco, Director of Marketing for Royal Enterprises, on what it takes to successfully sell our next category item: candy.
Getting Started:
If you are considering adding candy to your store's product line, there are several important factors to consider before you jump in. Firstly, consider your best customer: what type of audience shops at your store? Are your customers mainly Baby Boomers, or are they Millennials, Gen X'ers, or a mix of more than one of these demographic groups? Once you've identified your main customer, share this information with your wholesaler and ask them for their best selling products for these groups. At Royal Enterprises, helping their retailers identify the best product mix is a big priority. "Before we do anything, we identify the store and the products they sell. That allows us to get a better idea of what their customers will want," says Dougherty. "From there we create a personal order guide of items we think would work the best in their store."
When placing your first few orders, consider carrying a small number of several different types of candy. Once you've been selling for a few weeks, you will get a feel for your customer's preferences – ask them- and you can tailor future orders to their desires.
Find the Right Partner
When looking to find the right candy supplier, retailers should make a point of researching several different wholesale supply companies. "Ask for references, reviews, and search the internet," says Bosco. "Take the time and make more of an informed decision as to what company to go with." Remember that as with any other wholesale merchandise, return policies should be fully explored before any orders are made. When it comes to returns, Bosco and Dougherty agree that a good partnership is less about the company policy and more about ensuring that the supplier follows through with what they promise. If you, as the retailer, have a problem, tell your supplier. "We love it when our customers come and tell us what issues they have had because that helps us become even better with our policies," offers Dougherty.
Mistakes to Avoid:
Placing orders is a crucial part of expanding your merchandise, but if done incorrectly it can leave a retailer with excess product and a negative budget. "Quantities are most important," says Dougherty, "retailers need to make sure they are purchasing the proper amounts whether ordering online or through the phone. Once our clients place an order, we immediately email them a copy of the list so they can give it the once over and confirm that what they ordered and how much they ordered is correct."
Display and position of the merchandise is another crucial element in candy sales. "Be sure to tailor your products to your specific business. The majority of stores now carry some type of candy, and no matter what you sell," says Bosco, "there is always a way to incorporate candy into your store's theme."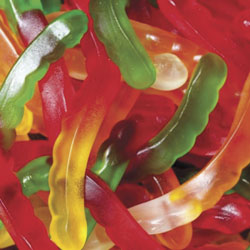 Speaking of themes, seasonality plays a large role in candy sales and retailers should be aware of the change it can bring to their stores. "Christmas and Easter are the two biggest holidays when it comes to candy selling. Buying habits change on holidays so retailers need to be careful with what they are ordering so they don't get stuck with extra inventory," says Dougherty. On the other hand, some items that you might think are not related to a holiday may be exactly what holiday shoppers are seeking. "Everyday items are now being used as stocking stuffers, so the holiday itself is more important than the product," Dougherty adds.
Tips to Keep in Mind:
• Candy provides a small extra sale that anyone can make, so tailor the products to your store. For example, if your main store line is cosmetics, be creative and sell lipstick lollipops.
• Start generating ideas on what kind of candy you think would sell best in your store. Share this list with your supplier and ask them for their suggestions, too.
• Know your store's audience and know your limitations as a company. Start small and grow slowly.
• When planning for seasonal inventory, keep in mind the season is more important than the product.
We here at Independent Retailer wish you the sweetest success in expanding your line to candy.
Royal Enterprises