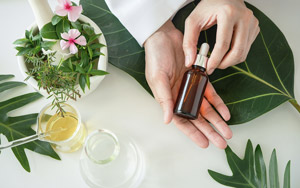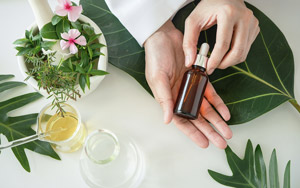 BigCommerce, the leading open SaaS ecommerce platform for fast-growing and established brands, recently introduced a streamlined way for merchants to sell hemp and hemp-derived cannabidiol (CBD) products online. Available immediately, BigCommerce for Hemp & CBD brings together industry-leading ecommerce tools and services tailored for hemp and hemp-derived CBD commerce to provide merchants and manufacturers a clear path to legally sell and distribute their products to U.S. consumers.
With this service, merchants will have a number of benefits including being able to choose between multiple U.S.-based providers of merchant services without incurring additional penalties, fees or account reserves, online and offline payment processing, and simplified shipping and fulfillment operations with BigCommerce's pre-negotiated rates.
The Challenges with Other Vendors
CBD for Life, one of the nation's top hemp/CBD brands, has faced numerous challenges maintaining a consistent ecommerce presence before BigCommerce. The vendor they hired before BigCommerce didn't give the etailer clear policies or direction for selling CBD products and would frequently shut down their website without notice. After putting a lot of money into making a user friendly platform, this is a discouraging process.
"I remember going on vacation one time and getting a call saying that our website was down," Julie Winter, Vice President at CBD for Life, said. "I was so upset because we worked really hard on that for a year. They didn't even shut down all businesses, it was just our platform. This happened a few times and it became very difficult to manage."
Julie said that BigCommerce is providing her company a much needed service that gives her a reliable way to sell her products online and offer customers a delightful shopping experience. BigCommerce makes sure CBD for Life's products are compliant with payment regulations and keeps their credit card processor functioning properly, leaving no room for confusion.
What BigCommerce Can Do for You
In addition to providing a secure and hosted online storefront, BigCommerce for Hemp & CBD supports retailers driving the emerging $20 billion CBD industry by connecting them with trusted, U.S.-based merchant service providers and payment gateways for both digital and brick-and-mortar retail, as well as shipping and fulfillment solutions through the organization's shipping solution.
"Despite the 2018 Farm Bill legalizing the sale of hemp products, tens of thousands of hemp and hemp-derived CBD merchants are still subject to unfair and anti-competitive tactics across the ecommerce ecosystem. This includes high transactional fees from payment providers, outdated shipping regulations, and in some cases, getting completely shut down by their ecommerce platform," said Meghan Stabler, Vice President of Global Product Marketing at BigCommerce. "BigCommerce for Hemp & CBD is not only giving merchants selling these legal products access to a full-featured ecommerce platform that grows alongside them, but we also back them up with incredible customer service and self-support resources."
Risky Business
Julie says she has no idea how many customers she could've possibly lost from the extended periods CBD for Life's website was down before BigCommerce. Since 2015, the company's website has been down about 20-30 weeks in total. This is bad for new customers because they are more likely to turn to another brand or stay away from the category as a whole, especially if they're just starting to dive into the CBD world.
BigCommerce for Hemp & CBD follows the December 2018 passage of The Agriculture Improvement Act of 2018, commonly referenced as the 2018 Farm Bill, which, among other things, removed hemp from the Controlled Substances Act and eliminated restrictions on the regulated cultivation and commercial sale of most hemp and hemp-derived cannabidiol products in interstate commerce.
If you're a retailer who's experience problems with your ecommerce vendors, it might be a good time to look into BigCommerce. Don't risk losing customers and check out the website, www.bigcommerce.com/cbd, to learn more information about how BigCommerce can help your company.