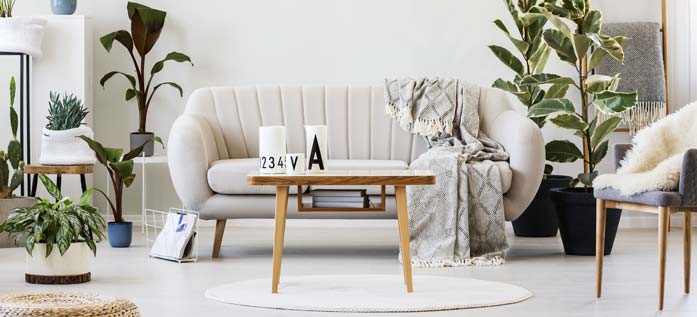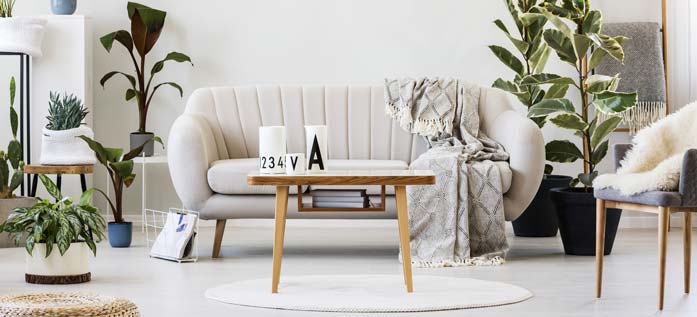 Spring is about to bloom and for many people, that means starting to cross off items on long lists of home improvement, DIY, and renovation projects that built up over the winter. This year may even see more home improvement projects than usual, as many people spent the winter months "Tidying Up" with Marie Kondo by removing clutter and items that no longer "spark joy."
Newly cleaned and organized houses are a great feeling. For many consumers, having this newfound space may highlight things like dulling paint, outdated window treatments, lackluster closet organization, neglected landscaping, and a whole myriad of other possibilities that can creep up over the cold winter months.
Plus, the term "spring cleaning" blossomed from somewhere. As nature is starting anew, many people feel the need to refresh as well, especially if it means spending time outdoors. In other words, now more than ever shoppers are seeking DIY and home improvement inspiration. What better place to turn to that their local shop or boutique.
Here are a few easy to incorporate home improvement concepts for this spring:
Circadian Rhythm Lighting
According to Forbes, circadian rhythm lighting, also called human-centric lighting is a popular concept. The general idea is to use lights that more closely imitate natural light in terms of warmth and brightness. This is then paired with automated shifts throughout the day that mirror the sun's patterns in order to create a more natural home environment that also promotes easier and deeper sleep.
This may sound really complicated, but there are different ways shoppers can make small changes in their home to make the lighting more human-centric. At the minimal level, changing the types of lightbulbs to softer and warmer lights is one small step. There are alo light-based alarm clocks that slowly wake you up by mimicking a sunrise. Of course, some consumers are also going all-in and investing in smart light bulbs that can be programmed from a smartphone and automatically mimic the sun.
Healthy Plants, Healthy Home
Succulents were a huge trend about two years ago. While the succulent craze may be dying down, people's passion for houseplants is not. This year, doityourself.com reports that big, bold plants such as ferns, foliage, and tropical plants are popular choices. The best home for giant, leafy plants are unique and equally bold planters. You can host a craft night at your store and lead a planter-painting party. At the end, attendees can choose to purchase a plant to go with their new creation.
Renter-Friendly Solutions
Another important home improvement and DIY factor to consider is that many consumers rent apartments, and can't make any permanent changes to their homes. Aesthetic, but non-permanent solutions like contact paper, temporary flooring, statement art and photo pieces are all fun and affordable ways to transform a home. Plus, these kinds of solutions are a perfect opportunity to record a how-to or demonstration video on YouTube, Facebook, or Instagram to help inspire your shoppers.
When talking about home improvement and DIY products, brick and mortar stores have the clear advantage. They can more easily host craft events, demonstrate products in person, and help inspire shoppers in-store. But, they are not the only retailers getting in on soaring DIY sales.
According to Internet Retailer, the online hardware and home improvement industry grew 23.3% to $40.26 billion in 2017, while total retail sales in the category, which include sales online, in stores and via catalogs, grew 7.1% to $435.41 billion in 2017. Ecommerce home improvement sales are growing at a faster rate than other sales, though overall the industry is on the rise. Be sure to jump into this business-building trend this spring!