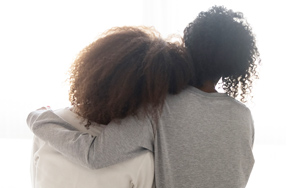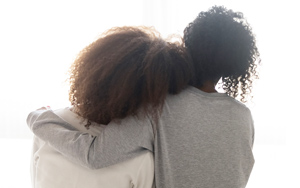 May marked the official kick-off of Mental Health Awareness Month, and many companies were looking to provide support. One example is Lion Brand, a large yarn distributor in tiny Carlstadt, New Jersey. Empowered by the proven mental health benefits of knitting and crocheting, especially during the pandemic, Lion Brand made mental health the key driver behind all of its initiatives in 2021.
Mental health remains an important topic, with nearly one in five adults in the U.S. living with a mental illness, and as consumers continue to experience the effects of isolation and losing loved ones due to the COVID-19 pandemic, the issue has become even more crucial. The Centers for Disease Control and Prevention found that 40 percent of adults in the U.S. reported struggling with mental health or substance use related to the pandemic during late June 2020.
Supporting Mental Health
For Lion Brand, the first step in their mental health drive was to forge a charitable partnership with Mental Health America (MHA), the nation's leading community-based nonprofit dedicated to promoting the mental health of all. To support its partnership, Lion Brand launched these five initiatives:
Educational training for the Lion Brand staff
Social activations and events across Instagram, Clubhouse, and Facebook Live
A month-long "virtual run" for consumers and staff, with proceeds benefiting MHA
A new product kit launch, with proceeds also benefiting MHA
An embedding of mental health awareness into all of their brand messaging
"We are doing lots of different things through different outlets," Shira Blumenthal, Lion Brand Ambassador and #HatNotHate Founder, said. "When talking about mental health, you want to bring awareness to it because sometimes people get so bogged down with it that they do not know their opportunities and ways to help. So we figured out different ways for consumers to participate in this."
Ensuring Customers are Seen & Heard
One way to get your customers to join in on your initiative, whether that be on mental health awareness or any other awareness initiatives you would like to support, is to create events for them and allow them to give constructive feedback to see what they would like to see. Lion Brand achieves this through their "Shi Show" on Facebook Live. The company found huge success by connecting with consumers via Facebook Live throughout the pandemic, and so they continue to utilize this social media outlet to improve customer engagement and interest.
"While we have so many followers, we make sure to actually listen to them. We have so many outlets, one of them being the Shi Show that happens every day. Our followers tune in every day and their voices get heard. Throughout the month, we have guests coming in from all different walks of life, with some emphasis on their stories. We are really just trying to encourage people to move and do what they need to do to feel good and energized, and to take a break for their mental health."
Other Brands Taking a Stance
Another brand that has taken part in this cause is Saks Fifth Avenue. Until May 11, the retailer is hosting an interactive mental health activation called "Intention Garden" on the second floor of its New York flagship store. Customers who visit the activation can set a mental health intention, write their intent on a wooden stake and plant it in the "Intention Garden." Visitors can also write a postcard, which will be stamped and mailed by Saks, to someone who has helped them along their mental health journey.
Del Toro is also participating in Mental Health Awareness Month by creating a new collaboration with Los Angeles-based artist Alli Conrad that will benefit mental health research. Twenty-five percent of profits from the collaborative chukka shoe will be donated to the Brain & Behavior Research Foundation to help find ways to alleviate suffering caused by mental illnesses. Available May 1 on deltoroshoes.com, the collaboration highlights Del Toro's White Leather Chukka featuring Conrad's signature Groovy Baby Navy Blue design hand-painted on the style.
Hot Topic also has a foundation dedicated to changing lives by increasing access to mental health programs and music education. The brand teams up with nonprofits that provide these resources to those in need. For mental health awareness, they are selling t-shirts with different displays on this topic and each purchase helps their foundation support nonprofits on mental health. Customers also have the option of rounding up their purchase to the nearest dollar, or make a donation online or in store, to support the foundation.
As Mental Health Awareness Month comes to a close, there are many different ideas to keep in mind for next year to make your customers feel heard and get them participating in this initiative.