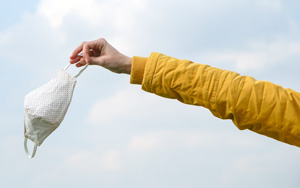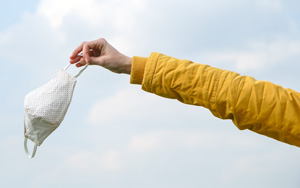 by Chelsea Lamb
Thousands of small businesses were forced to shut down at the start of COVID-19, but this has not kept new business applications in the U.S. from reaching a 13-year high. What has motivated all of these entrepreneurs to launch new ventures amid an economic crisis?
Along with the fact that many of these new founders were laid off from their full-time jobs, most of them have identified new customer needs that have blown open the door to unique business opportunities. If you have a passion for creating a business and the making of an idea that will fill a gap in the market, then take the leap. Independent Retailer has some practical advice for any brave COVID-preneurs out there on how you can lay a strong foundation for a flourishing, long-lasting small business. Now, those creative spirits can take this advice with them even as state restrictions continue to lift:
Assess Your Motivation
First, think about why you want to start a business. Answering this question is key because if you do not have a passion for your endeavor, it will be next to impossible to weather the challenges of owning a business. Do you love a specific product or niche? Do you have a longing to help others in your community? Have you been wanting to be a business owner for some time now and see this as the perfect opportunity? These questions can all help business owners to get started.
Conduct Market Research
Look for ways that you can refine your business idea and increase its potential of making a profit. Conduct research to ensure you are filling a gap of customer needs in the market. Test your idea with shoppers and ask for their feedback through surveys. Just remember that when it is time for your idea to produce results, you want it to be as developed as possible.
Once you have a solid business idea in place, create a thorough business plan. This document should include all relevant information pertaining to your prospective business, such as the company's core values, details of the product or service, funding needs, financial projections, and more. This business plan will be used to prepare each step of your brand and navigate obstacles along the way, so make sure to not leave out any information.
Make and Keep Money
The business plan you create will also help to secure funding. After all, lenders and investors need to know how they will get their money. If you have the option of bootstrapping your brand, then go for it. Paying your own way can save you from potential financial trouble as well as help you to scale more effectively. If you need financing, then be skeptical of your options. Many startups benefit from taking out a loan, receiving funding from investors, or running a crowdfunding campaign, but you should only commit to something if you can uphold your end of the bargain.
It is also essential that you manage your business finances well. Be diligent about setting up and sticking to a budget. Using the latest accounting software can prove invaluable when it comes to keeping your finances in line. For example, opt for an online payroll platform with automatic payroll scheduling, tax deadline reminders, and tax calculation and filing features. Make sure the platform offers a payroll app for small business owners, and your life will be made even easier.
Access Your Network
Networking is a fundamental building block of any small business. The more helpful people you have in your corner, the better equipped you will be to handle obstacles and seize opportunities that come your way. Engage on social media platforms such as LinkedIn, Facebook, Instagram, Twitter, and TikTok. Reconnect with any professionals or mentors from the past. Keep up-to-date on upcoming industry events in the area and think of any ways you can leverage your network.
Starting a business in the middle of a pandemic might be scary, but it can also be really smart if done well. Follow the tips above and entrepreneurs can be on their way to launching their startup on solid footing. Also be sure to research relentlessly for any other methods you can use to build a flourishing brand.
Chelsea Lamb has spent the last eight years honing her tech skills and is the resident tech specialist at Business Pop. Her goal is to demystify some of the technical aspects of business ownership.