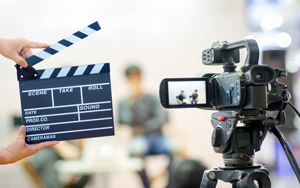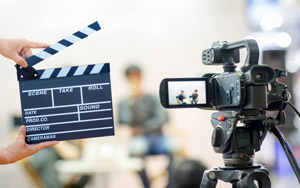 The rise of ecommerce sales is just one of the many changes that were brought about by the COVID-19 pandemic. Consumers preferred to stay safe in their homes and shop online. As convenient as this is, customers can no longer touch or try on a product before making a purchase, which means they do not know exactly what they are getting when they buy certain products online, such as clothing or fashion accessories.
Product Videos Positively Influence the Customer Experience
According to The Good, 73 percent of consumers are more likely to buy a product after watching videos that show them in action, and customers who watch product videos are more likely to complete online purchases. Product videos are essential in keeping shoppers informed, helping to answer common questions, and positively influencing the customer experience. Especially during a time when ecommerce sales are soaring, video marketing is essential to giving consumers a close second to a touch and try on experience before making a purchase.
"One of the best ways to promote your product — to make it stand out from the other look-alike, priced-alike products in the same channel — is through some combination of a better description, better reviews, and/or better imagery and videos," Brian McNeill, co-founder of Stringr, said.  "Videos are one of the few sure ways to stand out in a crowded space. In fact, according to research from the digital marketing industry group, ClickZ, 72 percent of consumers prefer learning about products through video content, and according to one study reported by Hubspot, 84 percent of people polled said that they had been moved to purchase by a brand's video."
Creating Videos Can Be Easy & Inexpensive
Video marketing is a great strategy for small, independent retail stores, according to McNeill. Small retailers in the physical world can stand out by having a better experience than a big box or chain store. Online, it is difficult to differentiate and properly illustrate a better experience, which is why through the use of video, both at the store and the individual product level, indie retailers have a chance to create better online experiences. Video is growing rapidly for businesses, which is why Vimeo launched Vimeo Create early in 2020 and why Shopify and TikTok partnered last fall.
If you might think video marketing is a little out of your league, think again. There are many different benefits for indie retailers to use videos, such as increasing brand awareness, increasing your online presence, revealing your personality, boosting your social media engagement, building trust with your customers, and driving sales. Furthermore, here are some tips to keep your cost down and implement videos as easily as possible:
You can get very professional intros and outros made to include in your videos from sites like Fiverr for under $20.
If you do not have the ability to edit your own videos, you can easily find freelancers to help that won't break the bank.
You do not have to pay for video editing software. Some of the best free video editing software programs include OpenShot, VideoPad, Freemake Video Converter, VSDC Free Video Editor, iMovie, and Movie Maker.
Use your smartphone when you are just starting out. Some tips for shooting better videos with your smartphone include shooting horizontal instead of upright, keep the phone as smooth and steady as possible, use lighting wisely, and manually set exposure and focus.
What Are Consumers Looking For in a Video?
The singular focus today is authenticity, according to McNeill. Retailers should try to create a video that looks like it accurately represents the product, which should also ideally involve actual users. The most successful content leverages a brand's own customers or their own team to create a more authentic feel. Indie retailers should also try to create a beautifully shot and produced video.
"Ideally, every product should have its own video, perhaps even more than one. Hubspot reported that product videos improve the likelihood of a purchase by about 144 percent, so you will want to give all of your products that chance. Of course, this can be a heavy lift if you have many SKUs, so we recommend starting with your top sellers and expanding from there," McNeill said.