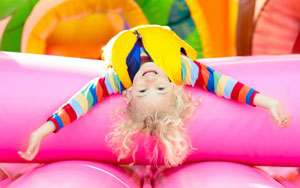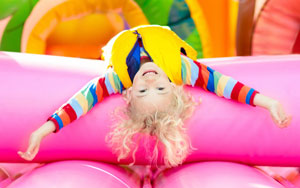 by Bill Coan
The pandemic has shaken up the retail and ecommerce arenas, with much of consumer spending shifting to the latter. It has forced a rethinking of how stores can reconnect with shoppers. In-store experiences are one way brick-and-mortar retailers can stay relevant in the face of ecommerce, which is estimated to have grown to $178B in 2020 as a result of COVID-19. During the revitalization of brick-and-mortar stores post-pandemic, developers can find inspiration in theme park design and retail integration for improved experiences and seamless storytelling.
Theme Park Design 
Beyond the well-known rollercoasters and attractions, the allure of a theme park comes from immersing guests in an intriguing multisensory world created by a cohesive unified design. During the creative process, themed entertainment developers work to carry the voice and story of the park throughout every turn of the adventure. All aspects of the design, no matter how seemingly trivial, have a purpose that feeds that story and adds to the overall guest experience. This includes mapping the customer journey from entry to exit, selecting subtle or overt scents that match each area, and strategically placing content along that journey.
The holistic process is especially important when it comes to in-park retail locations. Theme parks have mastered the art of making retail feel like an extension of the park instead of just a transaction or "gift shop." This has proved to drive higher purchasing per capita and also extend store "stickiness." Turning locations into destinations is the key to a modern retail experience, and one that can help them break free from the "location, location, location" mantra pervading the industry.
Experiential Retail 
Across retail, brands are taking note of themed destinations and working to not only enhance sales, but to also offer shoppers unforgettable and carefully crafted experiences. After all, to get customers in-store they must battle the convenience of ecommerce and at least partially disrupt a year of muscle memory for online purchasing. This change was evident even before the pandemic, as developers of new spaces wanted to create an immersive environment that encourages customers to return for reasons beyond shopping, but it has shifted from a key differentiator to table stakes in the wake of COVID-19.
While independent retail stores do not need to create an entire themed experience for shoppers, customers who enter the store should feel the brand's identity once they walk through the doors. That said, retail experiences do not need to be expensive or elaborate. A memorable feature, or an activity like Cornhole set up, or a place for people to congregate, offers customers something more than SKUs.
In this new retail climate, the winners will be stores and brands that can build an experience in which shopping isn't necessarily the only focus, allowing a store to become more than just a retail destination in the eyes of customers. The calculated development process that has largely been unique to the themed entertainment industry can serve as a guiding light for reinvigorating brick and mortar retail and creating destinations that customers will want to frequent even in the age of convenience.
Bill Coan is president and CEO of ITEC Entertainment, a global leader in the design and development of innovative solutions for leisure, hospitality, retail, and entertainment industries. Under his leadership, ITEC has serviced clients including Disney, Universal, MQDC, Coca Cola, Hilton Hotels, NASA, Macy's, Sephora, and Foot Locker. Prior to ITEC, Bill spent 13 years at Walt Disney Company's themed attraction development group, Walt Disney Imagineering.