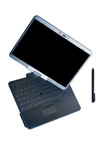 In a technologically advanced world, retailers and customers alike have been forced to interact with a technology that has seen little innovation over the years: the cash register. The retail industry, however, has witnessed phenomenal growth over the past five years and technology has advanced to the point where brick and mortar stores can take advantage of cloud computing to track inventory, process payments and store vital customer information for secure storage and retrieval.
According to the Aberdeen Group, 38 percent of retailers are in the process of employing mobile or tablet-based retail technology. When you walk into your neighborhood Apple store, you notice that handheld mobile devices like iPads and iPhones are now being used to process payments and purchases via the cloud.  The New York Times recently reported, "Many retailers say they see a lucrative future in tablet shopping," as they grow in popularity and become common knowledge among consumers. In fact, many consumers prefer not only browsing, but also buying via a tablet and retailers' associated apps.
Processing POS Transactions on iPads and Tablet Devices
If you are looking to invest in the purchase of a tablet to replace that aged cash register, below are a few features every retailer should look for in associated cloud-based POS software:
Sales and Operational Insights
Real time inventory tracking shows you what's hot and what's not, who's buying what and where. Generate custom sales reports, make price changes, add items, and set refill points.
Customer Insights and CRM
Make your customers feel like a priority. Use historical sales data to personalize and customize the service you provide to them.
Relationship Building and Loyalty
Run targeted campaigns and give special pricing to your most loyal customers.
Gone are the days when small businesses had to purchase, provision and manage a server for their business and worry about keeping the data secure. With cloud-based POS systems such as ERPLY, small businesses and independent retailers receive access to enterprise-grade technology at a fraction of the price. Companies around the globe are using such software platforms, with the necessary features, to handle all POS needs on the service-side, allowing small business owners to focus solely on what they do best, growing their businesses. Small businesses are now able to analyze, track and manage data about their products and customers the same way larger companies do. With prices starting at only $70/month for up to 50,000 inventory items, ERPLY provides a point of sale, inventory and ecommerce solution that was typically out of reach for small businesses due to cost.