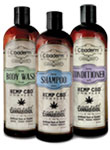 HempMedsPX™ brings natural, CBD-rich hemp oil products to market in a variety of popular forms. Products include their signature pure hemp oil dietary supplement, Real Scientific Hemp Oil™ (RSHO), a cold-pressed hemp oil with an abundance of natural cannabidiol (CBD). Other products are Canchew™ gum, Cibaderm™ hand lotion, shampoo and conditioners, and other CBD-rich hemp oil products.
"There is a lot of excitement around our products," asserts Charles Vest, VP of communications. "CBD-rich hemp oil is rare, and ours is the only oil we know of that can be shipped to all 50 U.S. states. Our industrial hemp oil is imported from and grown in Europe, and is not psychoactive. It is fully inspected and a legal import, just like all other hemp products you see in stores throughout the country."
Sterols, aliphatic alcohols & more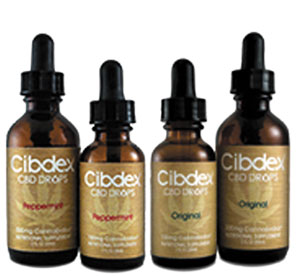 Consumers are taking a growing interest in CBD, as it is thought to provide valuable health benefits. Hemp is low in THC, the compound that induces the "high" in recreational cannabis, and has been used for millennia for textiles, medicine and food by people all over the world. According to a recent study in the Journal of Agricultural and Food Chemistry, hemp oil contains sterols, aliphatic alcohols and linolenic acids. Experts say that sterols are useful in lowering cholesterol, and daily dietary intake of sterols has been linked to a lower risk of heart attack. One aliphatic alcohol contained in hempseed oil, phytol, is associated with antioxidant and anticancer benefits, and is also found in foods such as spinach, beans, raw vegetables and asparagus. Omega-3, a linolenic acid, has been associated with preventing coronary heart disease. Another antioxidant in hempseed oil is tocopherol, which is known to be beneficial against degenerative diseases.
Hempseed also has high levels of vitamins A, C and E and beta-carotene, and is rich in minerals like phosphorus, potassium, magnesium, sulfur and calcium. "We believe in five to ten years, people will be taking hemp oil as regularly as they do a multivitamin," Vest says. "We have a high CBD potency in our products, and our company was founded with the sole purpose of making this amazing hemp oil available to more people. Anyone can sell our products, from a smoke shop to a convenience store, because of their long-standing legality."
Commitment to quality
"CBD is a new phenomenon with ancient roots. Our products give retailers and wholesalers six years of cultivation science," Vest continues. "We make a commitment to always provide the highest quality and consistency of our CBD-rich hemp oil." HempMedsPX offers mainstream marketing, sales, customer service, and logistics for the cannabis industry. It is a corporate portfolio company of Medical Marijuana Inc., and the exclusive master distributor and contracted marketing company for CannaVest Corp. and Medical Marijuana Inc. White label opportunities are available. The firm will be showcasing its products and introducing point-of-purchase materials at the ASDLV show, March 16-19, at booth SL5161.
HempMedsPX™
Toll Free: 866-808-6009
Website: wholesalehmpx.com