While the COVID-19 pandemic has led to economic pressures for consumers and less foot traffic for retailers, CBD consumption habits have remained strong. According to Statista, U.S. sales of hemp-derived CBD products reached $4.2 billion in 2019. By 2025, this market is expected to grow to $16.8 billion in value. As CBD continues to become mainstream, retailers are in a prime position to benefit from the product's rapid growth.
The CBD Insider published its annual consumer research report, revealing that 68 million adult Americans have used CBD products. Unlike last year's data, the majority of current CBD consumers indicated that they have been using their products for more than a year. The onset of the pandemic proved to be a highly influential variable when it came to the manner in which respondents learned about and accessed this compound. "CBD is rapidly growing in popularity," CBD Insider Editor-In-Chief, Ian Eckstein, said. "Our primary objectives with this year's report are to help the CBD industry mature as it grows and provide meaningful and sorely needed insights about current and potential CBD consumers."
What Consumers are Buying
The CBD Insider study found that CBD oils, drops, and tinctures were the most frequently used product type across all customer groups, as well as the type that non-users would feel more comfortable trying. However, gummies have been steadily catching up to CBD oil, trailing by a smaller margin amongst current consumers who had tried both product types (53% gummies versus 55% CBD oil) than past consumers (39% gummies to 49% oil). Considering the high level of uncertainty surrounding CBD dose accuracy, it is not so surprising that gummies containing pre-measured amounts of the compound have continued to grow in popularity. Although CBD vape has not had as surprising of an increase in demand, the sector has spiked along with the industry as a whole.
Age Greatly Affects CBD Usage
Age was among the most influential factors affecting respondents' opinions and practices surrounding a large majority of CBD-related issues. One of the most salient trends CBD Insider noticed was that older age groups were more likely to replace prescription opiates with CBD. Conversely, the second youngest group (25-34) was significantly more likely to replace prescription anti-anxiety drugs with CBD than all other groups. As age increased, respondents were also less likely to cite relaxation, energy, improved mood, improved focus, and skin improvements as reasons to try CBD, but "alternative to over-the-counter or prescription medication" trended up. If explored on a larger scale, these findings could be instrumental to defining safe and effective CBD usage parameters for consumers, regulators, and key access points within the healthcare infrastructure.
Relaxation Trumps Pain for CBD Users
Though CBD has been implicated by research as a potential anti-inflammatory and analgesic agent, respondents from all consumer status groups and almost all demographics seem to gravitate towards the stress-reducing benefits of the compound, according to CBD Insider. While the gap is not massive, it is definitely noticeable: 60 percent of current users said they use CBD for relaxation and stress relief, compared to 54 percent who use it for aches and pains. Preference for using CBD to relax is significantly more noticeable among women who have not tried it yet.
Price is Still a Deciding Factor
Both former and potential CBD consumers have voiced consistently throughout the CBD Insider survey that price is a major reason they are not currently using hemp products. Specifically, more than half of all potential users (50%) and a greater number of former users (55%) stated that the price per serving was very important to their purchasing decision. Furthermore, over one in five potential customers stated outright that they had not used CBD yet because it was too expensive. This is something for retailers to keep in mind when sourcing suppliers.
Another deciding factor is not having enough knowledge on CBD. Despite the almost fervent efforts of researchers and the FDA to study, regulate, and inform the public about CBD, there was still no official regulation in 2020. As such, consumers are still very concerned about product quality (68%), product consistency (61%), and contaminants (59%) above all other potential issues. This is why it is important for brands to be as transparent as possible with their ingredients and lab results to be able to earn that trust from shoppers.
Delta 8 THC Taking the Industry by Storm
Protected by the Farm Bill, this hemp-derived THC has been reported to "offer a psychoactive high, without the paranoia and anxiety that users often describe with marijuana," according to WESH 2 News. Since it is made from hemp and not marijuana, it is legal, and retailers who have recently started selling Delta 8 products have noticed it flying off the shelves. There are some legality questions on the product, and experts wonder whether or not it will be around for the long run, but for now consumers continue to purchase Delta 8.
Now that you know what consumers are looking for, here are some hot and trending CBD products to add to your shelves this summer season:
Broad Spectrum Topical Cream
Winner of Best Topical 2019 from the nation's largest hemp expo, this top-selling product has been developed for targeting specific areas on the body. This broad-spectrum formula includes cocoa butter, shea butter, and coconut oil to replenish moisture and leave skin feeling luxuriously soft, while the cannabinoid-rich extract penetrates the skin to reach difficult spots. Available as 1,000mg per container, the peppermint scent will leave the skin smelling fresh.
YOUR CBD STORE
Tel.: 727-235-0720
www.cbdrx4u.com
Anytime CBD Pain Roll On
Anytime CBD's Roll-On Pain Relief can help to alleviate pain and leave hands clean and dry. This product is formulated with 250mg of CBD, arnica, camphor, and menthol to temporarily aid all pain. Simply roll on the cream and let the CBD and other ingredients nourish the skin to help relieve any aches.
Anytime CBD
Tel.: 800-729-1223
www.anytimecbd.com
New CBD Body Care Products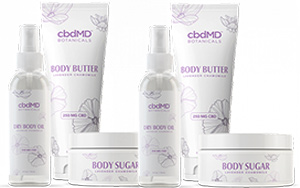 Featuring a Sugar Scrub, Dry Body Oil, and Body Butter, cbdMD's must-have products help beautify and relax customers for the post-pandemic life. The new trio of products is designed to help boost the everyday skincare routine and comes in scents for every summer vibe including pure coconut, deep sea, and lavender chamomile. They are also vegan and cruelty-free, free of parabens, sulfates, and gluten, and only include non-GMO ingredients.
cbdMD
Tel.: 800-973-3984
www.cbdmd.com
CBD Sparkling Waters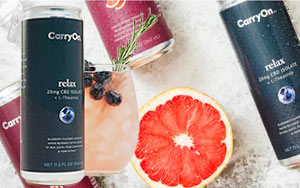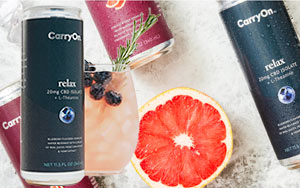 CarryOn is a new CBD sparkling water developed by Ocean Spray's Lighthouse Incubator. Available in two flavors, Relax and Recover, CarryOn features 20mg of CBD, is made with active and functional ingredients including vitamins C and E and L-Theanine, and has no added sugar.
CarryOn
Email: help@carryonwellness.com
www.carryonwellness.com
Extreme Recover Balm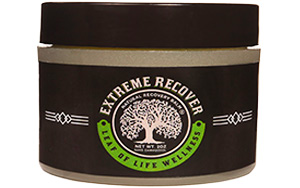 This balm is a topical pain relief formula that uses a blend of 16 essential oils, deep penetrating carrier oils, and 200mg of CBD, CBG, and CBN which allows for deep penetration right down to the muscles. Customers will experience fast-acting results and have them coming back for more.
Leaf of Life Wellness
Tel.: 424-303-3552
www.wholesalecentral.com/leafof0001
Hawaiian Haze CBD Pre-Roll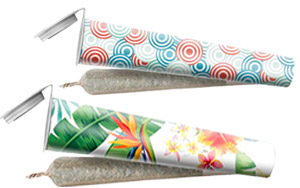 This Hawaiian Haze pre-roll will brighten your customers' days, letting them relax with convenience and style. Bursting with floral notes, hints of clove and waves of freshly peeled orange, Hawaiian Haze is a great choice if you are looking for a relaxing anytime strain. Each 1g pre-roll is packed with 150mg of CBD, making them the perfect size to share with friends.
Berkshire CBD
Tel.: 413-758-9511
www.cannaflower.com
Sweet Repose CBD Bath Bomb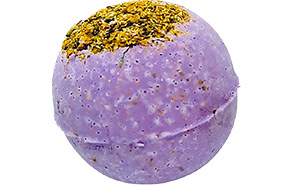 After a long day at work, your customers can relax their mind and body with this beautiful blend of chamomile and lavender flowers, ylang ylang oil, and broad spectrum hemp extract. Infused with 200mg NanoAmplified hemp extract, this bamb bomb will make users feel like they are on vacation.
HempHera Kosmetikos
www.hemphera.com
Sleep Terpene Gummies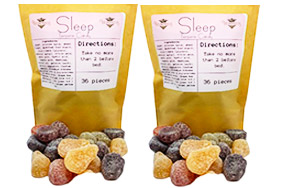 No more waking up groggy or overtired with Hempress's CBD gummies. Users can simply take two gummies before heading to bed for the perfect night's sleep. Thirty-six pieces come in each bag in assorted fruit flavors.
Hempress LLC
Tel.: 318-310-3700
www.wholesalecentral.com/hempre0001
Full Spectrum CBD Oil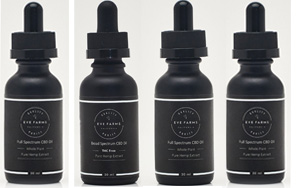 This full spectrum oil contains all the naturally occurring compounds found in the hemp plant, magnifying the benefits to overall health. Designed to help manage stress and anxiety, 500mg of CBD are infused in each bottle.
Eve Farms
Tel.: 628-777-5893
www.wholesalecentral.com/ccfcom0001
CannaNatural Pet Snacks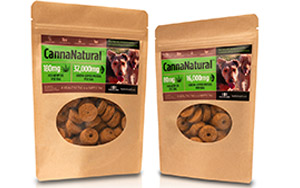 This is the only hemp health product for companion animals guaranteed to contain 2mg of organic, full-spectrum hemp oil in every single piece. It can help with occasional stiffness, ease movement, and calm nerves. Contains only natural, gluten-free, non-GMO ingredients.
Healthy Hemp Pet Company
Tel.: 801-935-4586
www.wholesalecentral.com/health0007