Skincare products containing CBD and hemp have been gaining popularity among the industry. With summer right around the corner and the warmer weather already upon us, suppliers are finding new ways to incorporate cannabidiol in their topicals. As the popularity continues to rise, even the research arm of the U.S. Department of Agriculture is working to find better ways to use hemp oils in skin creams and other personal care products.
The Agricultural Research Service announced late April that it would start a 24-month agreement with the Midwest Bioprocessing Center, a Peoria, Illinois, firm specializing in organic chemical and pharmaceutical manufacturing. The goal of this agreement is to find ways to use enzymes and heat rather than chemicals and solvents to catalyze reactions that bind natural antioxidants like ferulic acid to lipids in hemp seed oil.
According to Hemp Industry Daily, the agency said that the new partnership could lead to new opportunities to use hemp derivatives in "cosmeceuticals," which are skin-care ingredients that perform specific functions, such as protecting skin from UV light, retaining moisture or stabilizing other active ingredients used in formulations. This could spark a whole new wave of CBD skincare products to be rolled out in the near future. Until then, here are some innovative CBD skincare products to offer your customers this summer season:
Outer Space Body Butter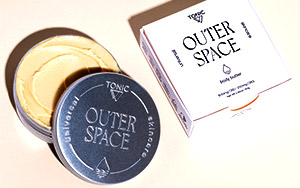 This body butter is unlike any other, going above and beyond to provide effective healing and nourishing results. Infused with CBD and CBG to provide amazing anti-inflammatory benefits, other ingredients include shea, mango, cocoa butters, cold-pressed plant oils, and sustainable hemp wax.
TONIC
Email: sales@tonicvibes.com
www.tonicvibes.com
CBD Bath Bomb 4-Pack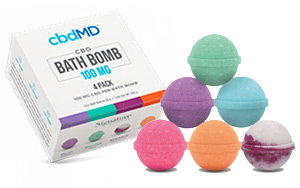 Made with premium CBD and essential oils to help revitalize and relax, these bath bombs contain no artificial dyes or preservatives and are infused with 100mg of CBD. Each product contains oils of frankincense, lavender, eucalyptus, and Epsom salts for healthy skin. Available in 6 different color and scent combinations.
cbdMD
Email: wholesale@cbdmd.com
www.cbdmd.com
Arctic Blue CBD Cooling Gel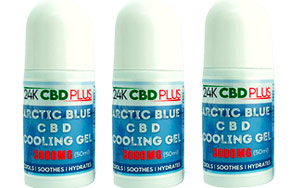 Coming in at 3,000mg of broad spectrum CBD, this cooling gel has all the power needed after exhausting the muscles. 24K CBD Plus combines CBD with natural ingredients that help recovery and provide a soothing and healing experience such as peppermint, spearmint, and eucalyptus. The best part is it is packed into a small and easy to use bottle.
24K CBD Plus
Tel.: 877-221-9480
www.24kcbdplus.com
Hemp & Blue Chamomile 1oz Face Serum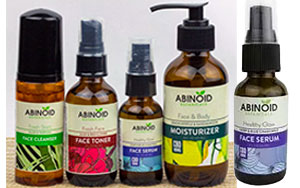 Blue Chamomile EO essential oil is a very potent anti-inflammatory, which can be beneficial for skin irritations like acne, eczema, rashes, and allergies. This facial serum is great for hydrating the skin without irritating it.
US Hemp Wholesale
Tel.: 844-387-4367
www.ushempwholesale.com
CBD Relief Rub with Emu Oil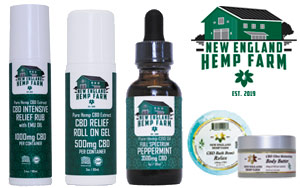 Convenient and easy to use, this premium maximum pain relief rub is formulated with 1000mg of premium hemp oil and other natural discomfort combating ingredients including Emu. It provides a powerful and effective approach to offer relief for every type of discomfort. CBD Intensive Relief Rub with Emu Oil soothes upon contact and can be used 3-4 times daily.
New England Hemp Farm
Email: wholesale@newenglandhempfarm.com
www.newenglandhempfarm.com