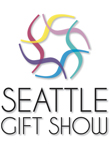 Are you in the mood to celebrate? Head out to Seattle for the Seattle Gift Show, held from January 6-9, 2017 at the Washington State Convention Center in the heart of the Pacific Northwest: Seattle, WA. This year's kick-off to the West Coast's gift-buying season, the Seattle Gift Show will welcome the return of the Urban Craft Uprising Pavilion to its growing Makers' Market section as well as a show floor full or artisan crafts, regional specialties and top name lines.
With its fascinating focus on the artisan-created and handcrafted gifts known to be found only in the Pacific Northwest, the Urban Craft Uprising Pavilion will allow retailers to discover the highly-sought-after works of over 30 artisans from the indie craft show marketplace. "The Seattle Gift Show is a destination for regional and national retailers seeking unique, eclectic designs to set their stores apart," says Lisa Glosson, Vice President, Gift & Souvenir, Urban Expositions. "We're constantly seeking out those up-and-coming new companies and fresh new designs. Not only will buyers be first to see what's new for 2017, our early January date pattern also gives them a jump start on the buying season – so they will be first to place orders for early Spring deliveries, too," Glosson continues.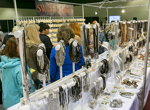 As an additional bonus for retail buyers, the Seattle Gift Show will co-host Seattle Market Week with the permanent showrooms at the Seattle Mart. Located at 200 SW Michigan Street, these showrooms represent a large range of locally manufactured and national brands. Buyer registrations will be cross honored for the venues, so just one registration will allow you to explore hundreds of trendy artisanal products and new gift selections. Convenient, complimentary shuttle bus service will be available to and from both locations to simplify the process and accommodate every buyer's schedule.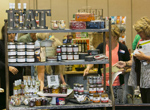 Also of note, the Seattle Gift show offers a wide selection of educational buyer seminars, with trendy and informational topics covering a variety of retailer concerns. Especially attractive for our readers who own or manage a museum or specialty gift shop, the Seattle Show will host a specially curated "Museum Discovery Tour" that will highlight opportunities for retailers in this retail niche, and will focus on new product ideas and a tour of the show floor to introduce rising artists.
Adding the fun of this first show of the New Year, buyers can look forward to daily prize giveaways, special discounts and more! For retailers interested in finding out more show information, or for details on travel arrangements and hotels, please visit www.SeattlegiftShow.com or call 800-318-2238 or 678-285-3976