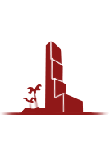 Global Sources Brings Direct Sourcing to the United States
Looking to purchase directly from the manufacturer? Markets like the United States are importing a significant amount of products from around the world, such as China, which manufactures a dominant share of many of the world's consumer products. But rather than relying on the stock of a wholesale supplier, independent retailers have been given an opportunity to buy directly as Global Sources presents a new sourcing option with its first U.S. China Sourcing Fair. To be held July 11 to 13, at the Miami Beach Convention Center in Miami, FL, both North and Latin American retailers and buyers will have the opportunity to meet 600 to 650 Asia based manufacturers and exhibitors offering an array of China made consumer products in the categories of electronics, baby and children's products, home products, gifts and premiums, fashion accessories, as well as garments and textiles.
For the past 40 years, Global Sources has built its business on bringing together the world's buyers with Asian manufacturers. Bill Janeri, general manager at Global Sources, emphasizes, "We look to serve all buyers, from big to medium, to small. Those bigger buyers may spend millions of dollars a month, while medium businesses spend between $100,000 to a million dollars a month. But, these manufacturers are also looking to meet those smaller buyers, who typically spend thousands of dollars a month." Many of these larger buyers, like Wal-Mart and Home Depot, are well accustomed to global trade and utilize the tradeshow as a face-to-face evaluation period. For those less experienced and smaller buyers, the China Sourcing Fair offers a one day seminar, "How to Source from China." Presented by Mike Bellamy, chairman of China Sourcing Information Center, the seminar will provide a forum for buyers to gain insights on product quality control, logistics and supplier payment strategies, as well as boost knowledge on Greater China's supply markets.
The Evolution of China Sourcing Fairs
Launched in Shanghai in 2005, The China Sourcing Fairs quickly caught on in other key markets around the world. Today, they are some of the largest China-products events in the markets where they are organized, including Hong Kong, India, South Africa, Dubai, and now, Miami. Miami was a logical city in which to organize the event in which to serve both buyers in North America as well as those in Central and South America. Importers and purchasing managers attend these tradeshows to look for well-made products at price points where the retailer has more flexibility with the margin it charges.
Quality Product Sourcing
Why are importers and purchasing managers looking to China for well-made products at flexible price points? Janeri explains, "It is no longer the case of 'Can China produce it?' China already produces it. The question today is about what level of quality the buyer wants. And what quality level that buyer's customers are demanding or are willing to accept." Many of today's China exporters operate at ISO standards and have various international product safety certifications.
For more information:
Global Sources, Inc.
Website: www.chinasourcingfair.com/miami