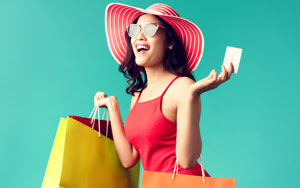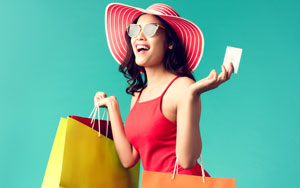 Vericast, a marketing solutions company, recently released research from its Valassis line of business focused on evolving consumer behaviors and media consumptions as a result of the pandemic. The findings highlight that consumers are eager to support small businesses and discover new products and services.
Permanent Shifts in Consumer Behavior
Based on responses from 1,000 U.S. adults from the Vericast research, consumers are doing their part to support small businesses. According to a press release on the survey, 53 percent of shoppers are buying from local restaurants and 33 percent are purchasing from local retailers – specifically to support them through the pandemic. These behaviors have been driven by valuable offers (28%), motivations to try something new (24%), and the convenience and ease of ordering (19%).
Consumers continue to favor convenience and plan to maintain the accelerated use of pick-up and delivery services post-pandemic. New shopping behaviors adopted as part of their routine in the future, include the increased use of convenient services such as restaurant carry-out (29%), third-party delivery (27%), buy online, pick up in-store (21%) and grocery delivery (17%).
What Are Consumers Interested In?
"The extreme events of the past year led to dramatic shifts in consumer behavior," said Carrie Parker, SVP of Marketing at Vericast, in the press release. "People changed the way they live, shop and consume media, and our research shows that consumers are eager to discover new products and services and are desiring convenience and — above all — savings. For marketers, this year it is critical to really understand your target consumers' shifting behaviors and motivations and evolve with them, engaging across new media and connecting dots to deliver meaningful experiences and offers that meet their needs in specific moments."
Additional findings from the survey include:
Consumers miss in-store experiences

The elements consumers miss most about the in-store experience include browsing/discovering new products (45%), trying on apparel (40%) and testing products in-person (34%).

Streaming TV usage is accelerating

More than half (57%) of consumers have increased time spent watching streaming TV during the coronavirus pandemic.

Fitness resolutions begin at-home

While the first two months of each year are often a high-volume month for gym membership sales, only 13 percent of consumers plan to purchase in-person gym memberships while 12 percent plan to purchase virtual/at-home workout subscriptions.
The top planned purchases for consumers in the self-care and wellness categories over the next two months include stress relief products (23%) and exercise equipment (21%).
Although welcome news, this is not fresh information for this year.. In early 2020, a survey conducted by OnePoll found that 75 percent of consumers planned to support local merchants as widely as possible to help them through the pandemic. Shoppers are learning how vital it is to support locally owned businesses and how large of an influence they have on the economy, and their actions have helped many small brands survive COVID-19.