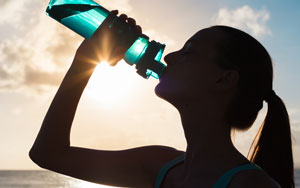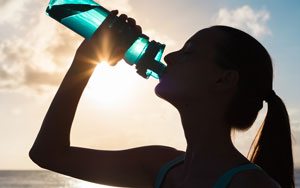 The CBD industry continues to grow at a steady pace as more retailers start to offer these products to consumers. The constant change and product innovation is the key driver for this industry, and there is plenty more change expected for the rest of the year. CBD Marketing Hub has identified some of the watch-worthy trends for CBD products this year.
The growth of the CBD beverage market is one of the biggest trends, with Gen Zs and Millennials comprising the majority of new beverage converts. CBD Marketing Hub projects exponential growth in this segment. Another key trend includes marketing to specific needs, such as stress and anxiety. More than 25 percent of new CBD consumers purchased merchandise to cope with pandemic-related stress and anxiety, according to High Yield Insights. Because of this, there are many growth opportunities for businesses to focus on marketing CBD for stress, anxiety, and sleep.
With these key 2021 trends in mind, here are some popular products that retailers should act on now:
Xtract Energy
All of the perks of CBD are now infused into a sugar-free, naturally flavored energy drink. Made from hemp-derived CBD isolate and containing 0% THC – Xtract Energy is an experience for the mind and body. It is also keto friendly, gluten free, and non-GMO. Available in citrus and berry flavors.
Xtract Brands
xtractbrands.com
Canna Hemp X-Recovery Cream
Canna Hemp X-Recovery Cream is made with the on-the-go person in mind. Made with menthol, capsaicin and the essential oils of eucalyptus and peppermint. Users can also enjoy the added effects of pure CBD isolate.
Canna Hemp
Tel.: 702-417-8239
www.wholesalecentral.com/infuse0001
Soul Grind
For a great coffee alternative, Soul Grind is sugar free, dairy free, gluten free and still tastes good. The deliberately balanced organic cold brew coffee provides lasting energy without the jitters, or the extra calories and additives. Soul Grind's hCBD coffee is formulated with 100mg caffeine and 10mg hCBD and available in 3 flavors: black, vanilla and Mexican chocolate.
Caliva CBD
www.calivacbd.com
CBD Bath Soaks & Bath Bombs
Your customers can treat themselves after a long day of work or play and sink down into a whole new CBD sensation. These new Bath Soaks guide users into a mindset of wellness and ease, combining essential oils with plentiful minor cannabinoids for a purposeful soak. Indulge in relaxing French Lavender, energizing Eucalyptus, or clean, reviving Lemongrass.
Your CBD Store
Tel.: 727-235-0720
www.cbdrx4u.com
Weller CBD Sparkling Water
CBD.co canned those nostalgic summertime vibes to create a zero calorie, zero carb, zero sugar sparkling water that is bursting with flavor and effervescent bubbles. Each can contains 25mg of broad-spectrum CBD, which makes it the perfect companion for anything from relaxing after a hard day or recharging after the gym. Available in watermelon, black cherry, and tangerine flavors.
CBD.co
Tel.: 888-223-7303
www.wholesalecbd.co