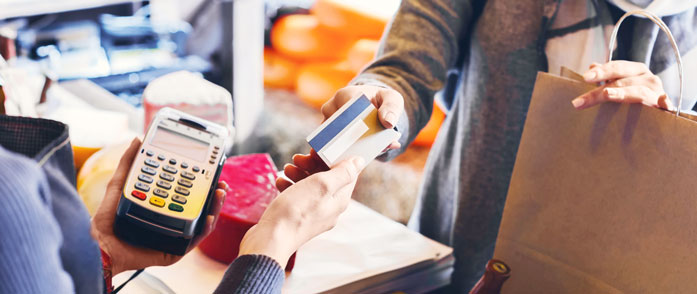 Consumers say they will spend an average of $1,007.24 during the holiday season this year, up 4.1 percent from the $967.13 they said they would spend last year, according to the annual survey released today by the National Retail Federation and Prosper Insights & Analytics.
"The holidays are just around the corner and consumers are ready to shop," NRF President and CEO Matthew Shay said. "Confidence is near an all-time high, unemployment is the lowest we've seen in decades and take-home wages are up. All of that is reflected in consumers' buying plans. Retailers expect strong demand this year, and are prepared with a wide array of merchandise while offering strong deals and promotions during the busiest and most competitive shopping season of the year."
Tariffs on a wide range of consumer goods from China took effect last month, but Shay noted that retailers imported record volumes of merchandise ahead of the tariffs this summer and said any effect on pricing during the holiday season is expected to be minimal.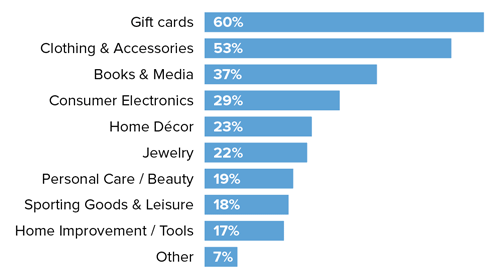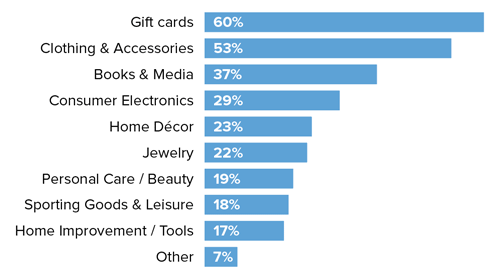 The consumer survey comes on top of NRF's annual holiday spending forecast, which takes into account a variety of economic factors to project overall spending rather than per-consumer spending. The forecast estimated that holiday retail sales in November and December will be up between 4.3 percent and 4.8 percent over 2017 for a total between $717.45 billion and $720.89 billion.
Consumers will spend in three main categories during the holidays – gifts, at $637.67; non-gift holiday items such as food, decorations, flowers and greeting cards, at $215.04; and other non-gift purchases that take advantage of the deals and promotions throughout the season, at $154.53.
"Consumers will be scouring through retailers' ads to make sure they are getting the best deal possible," Prosper Insights Executive Vice President of Strategy Phil Rist said. "Although sales will remain an important factor, shoppers want good quality and want to be able to find what they're looking for."
For the 12th year in a row, gift cards remain the most popular items on wish lists, requested by 60 percent of those surveyed, followed by clothing and accessories at 53 percent, books/movies/music (37 percent), electronics (29 percent), home décor (23 percent), jewelry (22 percent), personal care or beauty items (19 percent), sporting goods (18 percent) and home improvement items (17 percent).