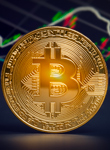 The cryptocurrency trade has been on a wild roller coaster over the past few months. Those who have invested in bitcoin and other currencies are holding their breath as values rise and fall at rapid speeds. Many are left wondering: are cryptocurrencies the future of money?
As retailers, your job is to make the buying process as easy as possible. If customers have bitcoins they want to spend, they should be able to. The first purchase made with bitcoins was an informal trade in 2010 where a programmer traded 10,000 bitcoins for two pizzas from Papa John's. Today, a single bitcoin could buy over 1,500 delivery pizzas. Since the cryptocurrency boom, several major retailers have moved to accept bitcoin payments. Microsoft, Overstock.com, Expedia, the MIT student bookstore, Reeds Jewelers, and Shopify all accept bitcoin.
As independent retailers, if you use the Shopify platform, you can accept Bitcoin through the program BitPay. But just because you can, doesn't mean you should. New York Magazine talked to several independent brick and mortar stores in New York City who accept bitcoin for everyday transactions. Many of these retailers jumped on the bitcoin bandwagon long before the recent craze.
New York Magazine reports Daniel Sim, the owner of Lean Crust Pizza accepted bitcoin at his Fort Greene pizzeria in starting in 2013, along with several other restaurants, groceries, and nail salons in the neighborhood. When Daniel first accepted bitcoins, the value was closer to $10. Initially, he was processing between 50 – 100 bitcoin transactions per week. After that, interest fizzled out. Daniel says, "Nobody is really selling bitcoin right now while its value is so high." No one wants to risk spending bitcoins on everyday purchases and end up like the programmer who traded a future fortune for two pizzas back in 2010.
Some corner stores and neighborhood retailers are using bitcoins to their advantage in other ways, through bitcoin ATMs. In fact, there are over 800 bitcoin ATMs in the United States. For some retailers, their presence has helped drive traffic and therefore additional sales. The ATMs themselves can also drive revenue through transaction fees.
Though it's certainly a trendy topic, we shouldn't expect bitcoin or any cryptocurrency to become a mainstream payment method anytime soon. And, unless you operate a store with high foot traffic in the middle of a city, it makes little sense to consider bitcoin ATMs either. There are, however, other advancements in payment technology that as a retailer you should keep up with.
At the National Retail Federation's Big Show (#NRF2018) Alfred Kelly, CEO of Visa, announced that the United States is way behind many other countries in adopting contactless payment options. Less than one percent of transactions in the U.S. are processed through contactless payments. In Australia, over 90 percent of transactions are contactless. Contactless payments include options like Apple Pay, Android Pay, and other transactions made over radio-frequency identification or near field communications. Unlike mobile payments, which process over Wi-Fi or cellular data, contactless payments require proximity between your secure payment device and the point of sale (POS) system.
Contactless payments can be twice as fast as traditional cash, debit, or credit payments. MasterCard Canada reports about 25 percent higher spending by users of its MasterCard Contactless-brand RFID credit cards. Contactless payments can make the checkout process easier for consumers and more lucrative for retailers. Visa CEO Alfred Kelly said while bitcoin is interesting, it is not a payment trend that will take off. Instead, retailers should focus on implementing payment technologies that are more accessible to the everyday consumer, and simplify transactions, instead of complicating them.