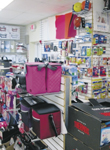 The Miami International Mart is bringing in the New Year with a line up of shows throughout 2016. Known as a premiere one-stop shopping experience, the show has a wide variety of categories ranging from name brand home goods, beauty supplies, toys, stationery, as well as closeout merchandise.
One strength of the show is it's prime location, allowing buyers to seamlessly consolidate merchandise and ship it from one place, and giving exhibitors the time to forge great relationships with international markets in the Caribbean as well as South and Latin America. Many vendors and staff members at the Miami International Mart are bilingual to ease international transactions.
"I am amazed with how fast the show has grown, and the tremendous response from our customers since we first opened a little over a year ago," says Shaul Hadad, one of the founders and a current exhibitor of the Miami International Mart. "I believe the success of our show can be attributed to the cooperative efforts between all vendors. This is a laid back, accommodating work environment to form business partnerships."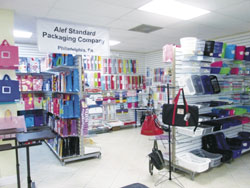 The sales team at Miami International Mart is educated and attentive, taking their time with customers in order to establish a clear understanding of their business and to be able to offer expertise to help buyers succeed. "Unlike other trade shows, our vendors do not use high pressure sales tactics just to close an order. We are more concerned about building long term relationships with our customers," says Lou Pompili of Compass. "We feel that all business transactions are a partnership, not a just a vendor-customer transaction."
Miami International Mart will be hosting four shows in 2016, running February 8-10, April 3-5, June 5-7, and September 18-20. Each of the shows opens its doors from 9am-5pm, offering breakfast and lunch daily to vendors and buyers.
For a list of hotels in close proximity to the show or more information on how to register, visit www.martofmiami.com or call 305-624-6623.