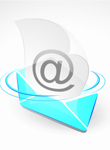 Fast, responsive and measurable email marketing allows for the same targeting as traditional mail, at a significantly lower cost. Email encourages quick response and helps build loyalty and trust in a brand. Buyers also appreciate how it allows them some control over the frequency and content. And for this reason, retailers recently surveyed identified email (18 percent) as one of their top priorities when it comes to allocating marketing funds in 2012. Other top priorities include paid search (30 percent) and SEO (11 percent).
Organizing Email Marketing Campaigns
Email marketing campaigns can be organized so each group of recipients receives a relevant, even personalized, marketing message. And in 2012, the concept of learning something about customer preferences, demographics, desires, and devices, and then building relevant and authentic customer conversations via email around that data, will continue to grow in importance. As with any kind of marketing, targeting the right people at the right time is essential, and email makes it easier to strategize and customize. "While segmenting an email list by purchasing behaviors, funnel stage, and user declared preferences has proved successful, marketers need to continue to listen and look for shifts in consumer lifestyles," wrote W. Jeffrey Rice, Senior Research Analyst for MarketingSherpa, in his company's 2012 Email Marketing Benchmark Report.
Forty-nine percent of marketers responding to the survey said they could not segment their email lists based on viewer device habits. This is significant, considering that in May 2011, Nielsen reported that 38 percent of mobile users own a smartphone, and 55 percent of all new phones purchased were smartphones. As Practical eCommerce writes, "Given that one in ten email recipients are reading emails on a mobile device, marketers need to find a way to segment email lists so they can accurately identify those subscribers." In preparation, however, those marketers designing for the B2C channel have created emails for mobile readership (41 percent), even without accurate readings on the exact number of consumers using their mobile devices to read email.
This article was adapted from a piece by Practical eCommerce.