For whatever reason, it always seems like mothers are easier to buy for than fathers. There's always a new fashion handbag or jewelry piece that moms will love, but when it comes to dads, what do you get for them? It also seems as though there's a lot less marketing for Father's Day than Mother's Day, but you can buck this trend and avoid doing your store a disservice by missing out on this holiday.
Instead of having a small section in the corner that might interest fathers, set up a whole window display of products to not only show dads the newest trending products, but also to give shoppers gift ideas for their loved ones. Here are some hot new products that can fit into any store display:
Super BBQ Sauce
If there's anything that will appeal to dads, it's a good BBQ set, and what better way to complete it than with this Oh So Sweet sauce? Not only is it super flavorful, it's also Keto friendly, meaning it's low carb, has no added sugar, and the ingredients are all natural, gluten free, and non GMO. This superfood sauce has all the delicious flavor and consistency of a traditional BBQ sauce while excluding corn syrup, brown sugar, molasses, sucralose, soy, and other non-Keto ingredients.
Keto Primo
Tel.: 951-972-0196 or 951-314-0989
www.ketoprimo.com
FITKICKS
For those active fathers out there, the authentic barefoot feel of FITKICKS footwear ensures extreme comfort to complement a healthy lifestyle and the pursuit of passion. These sporty slip-ons are perfect for low-impact workouts, fun at the beach, and help to provide relief from uncomfortable shoes while being as comfy as an all-around kickback companion.
DM Merchandising
Tel.: 800-548-6784
www.247dm.com
The Man Cave with Beer Mug Embossed Sign
This sign is a perfect addition to any father's special Man Cave area. Made of embossed aluminum, this sign measures 5″ x 24." Complete with two 1/4″ mounting holes in the top two corners, the paint on the sign has a lustrous enamel base for a permanent fade resistant finish.
Overstocked Signs
Tel.: 678-687-1108
www.wholesalecentral.com/overstockedsigns/store.cf

Fishing Pole Barbeque Spatula
The Open Face Reel Barbeque Spatula is perfect for those hard-to-buy-for dads. Gibson took great strides to make this spatula look as much like a true fishing pole as possible including a bobbing spinner reel and an overall slender design and long handle to make grilling easy and convenient.
John Gibson Enterprises, Inc.
Tel.: 608-371-5115
gibsonwholesale.com
LA KISS Shot Glass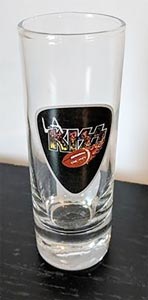 If the dads who shop at your store are old school rockers, this is one item you should add to your display. All fathers can relive the good ole' days with this tall KISS shot glass. Each shot glass comes with the image of an LA KISS black guitar pick. Get a pack of 5 for $37.50.
Kiss4Sale.com
Tel.: 619-546-0621
www.wholesalecentral.com/kiss4s0001/store.cfm