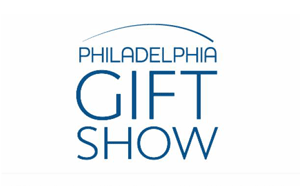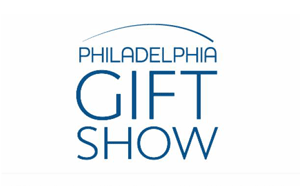 phia Gift Show & Philadelphia Souvenir & Resort Expo, one of the many shows under ClarionEvents, is returning to the Greater Philadelphia Expo Center on July 26 – 29, 2020. Buyers can come and see what's new and fresh, along with the proven best-selling products customers will love. The Philadelphia Gift Show is THE place to find products that promise to differentiate your store from the rest.
This July market is your one-stop-shop to meet with regional sales reps, shop a selection of top name brands, and discover new introductions and see trend inspiration. Retailers will boost their bottom line and make customers for life. The Philadelphia Gift Show offers more than just exhibitors with incredible products and innovative finds. Here are some other great features about the show:
Show Hospitality
There are many different events for attendees to enjoy at the July expo, including:
Popcorn Socials – Enjoy a little pick-me-up with a complementary bag of freshly popped popcorn.
Enter to Win Products & Prizes – Enter to win their daily giveaways for a chance to spin the prize wheel for a chance to win some of the expo's exhibitor sponsored prizes. Takes place every day at 11am and 3pm at the Buyers Concierge Club.
Product Preview Area – Before stepping onto the show floor, be sure to explore the Product Preview Area. Here, attendees can get a sneak preview of new introductions and best-selling designs that you will see on the show floor.
Expanded Artisan Valley
Newly introduced at the Philadelphia Gift Show's January expo, artists and makers are now featured in a prime new location. Coming in response to demand for more unique artisan-styled gifts, the show has expanded and repositioned its growing handmade section Artisan Alley for the summer 2020 edition.
Now located in Hall B, Artisan Alley is positioned front and center for independent and specialty retailers to easily locate handcrafted designs to enhance their product mix. More information on the show's newest artisan exhibitors showcasing a wide range of one-of-a-kind and stunning designs to help set your store apart will be coming soon to the Philadelphia Gift Show website, www.philadelphiagiftshow.com.
The Clarion UX Service Promise
Clarion UX is well aware that time is money in today's increasingly challenging business climate, so they promise to help attendees make the most of both at their event. Whether you participate in one of their shows, or multiple shows in different cities, Clarion promises to deliver a consistently exceptional service experience. You'll find:
Dedicated customer service support to help you on your journey from registration through attendance.
A registration team to help you with your badge requirements.
A marketing team to answer any questions you may have about the show selection.
Official housing company available to assist in booking the best possible hotel rates.
Show team members stationed throughout the show floor to answer questions and provide general directions and other show support.
Easy access to new exhibitors and products through new exhibitor displays, social media, email, new exhibitor floor stickers, and Emerging Marketplace division.
Philadelphia Gift Show & Philadelphia Souvenir & Resort Expo
July 26 – 29, 2020
www.philadelphiagiftshow.com