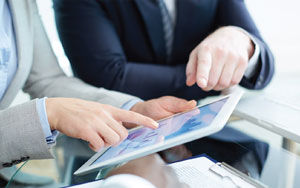 Over the last year and a half, COVID-19 has had a huge impact on businesses large and small. One area that has especially been hit hard is the ability for banks and other lenders to offer loans to small and medium sized businesses. Even as the economy begins to open back up, banks are still lagging behind.
Convenient Business Financing Options
This is where Personalized Merchant Services, LLC comes in handy. They offer seamless, affordable, and transparent funding solutions for independent retailers to help them flourish and survive the pandemic. When you work with them, retailers can gain access to their many partner relationships to help with other business needs. Personalized Merchant Services offers:
Loan amounts ranging from $10,000 – $1,000,000
Funding as soon as the business day after approval
Competitive rates and terms
Industry leading customer service and ratings
Retailers who are interested in learning more about these financing options can visit www.mulliganfunding.com/personalizedms and a representative will get in touch to answer your questions and guide you through the process.
A Trusted Business Source
Personalized Merchant Services, LLC is dedicated to helping small businesses succeed through HR, payroll, credit card processing, SEO marketing, website development, and CBD credit card processing, on top of business loans. They are always looking for different companies and products that will help to save you money, time, and aid retailers in successfully growing their business, along with services and perks that you can pass on to your employees and fellow owners. To view more of what Personalized Merchant Services has to offer, visit their website at www.personalizedmerchantservicesllc.com.
Personalized Merchant Services, LLC
231 Landon Court, Florence, KY 41042
Tel.: 812-267-4610