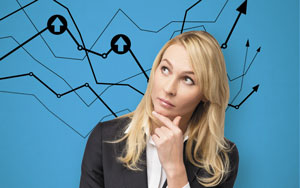 With only two months left of 2021, retailers should already be looking ahead to the new year for the newest trends, technology, marketing tactics, products, and solutions for improving their business. Independent Retailer has rounded up some of the most important emerging trends in retail to watch out for in 2022 from top retail experts in the industry.
Engaging Customers with Experiential Retail
About 43 percent of customers online begin shopping by going directly to the search bar to find their items instead of browsing by category. This is where many online retailers fail since traditional forms of keyword search functions often fall short of meeting the customer's needs. If shoppers are not able to find what they are looking for, they will abandon the site and continue searching on Google or Amazon. Retailers with online stores need to make sure their site search function is up-to-snuff or they stand to lose revenue.
According to Hamish Ogilvy, CEO of Sajari, there are some easy ways that retailers can deal with this problem:
Organize and personalize SKUs with tags and relevant categories and subcategories
Prepare for typos and misspelling
Keep user experience, for both desktop and mobile, in mind
Consider artificial intelligence platforms to amplify the ecommerce site search
Meet Consumers Where They Want to Shop
"I do think that customer experience will shape the decision making strategy of retailers next year," Ben Rodier, Chief Client Officer and Co-Founder of Salesfloor, said. "We have already seen a lot of that in the past 18 months, what the experience is now versus before is defining new roles as we hopefully continue to exit the pandemic and return to this new version of normal. The kind of technology that retailers will move toward is how they can connect their stores to customers in all the ways they want to shop, which is not only in store, but also online, mobile, video chat, text message, or social media."
In agreement with Rodier, Phil Lore, Chief Revenue Officer at Affinity Solutions, advises retailers to look at the messaging that is happening across channels and driving offline engagement for consumers. Brands who meet shoppers where they want are measuring attribution and connecting that to cross channel engagement, which is working. Many consumers are doing their research online before making a purchase, so take a look at what is influencing consumer behavior, and engage across different channels to ultimately drive in store sales.
Crypto Payments Help Deliver a Competitive Advantage
Crypto payments help businesses attract a new customer segment while also lowering payment costs and eliminating fraud chargebacks. These benefits are the buzz that are attracting more businesses to adopt and the more companies that adopt crypto, the quicker crypto goes mainstream. There are four main findings based on interviews with four merchants that accept bitcoin and other cryptos. First, up to 40 percent of customers that pay with crypto are new to the merchant. Second, purchase amounts are twice that of credit card purchases. Third, crypto is less expensive than card cards, and lastly, there are no fraud-related chargebacks.
"We have seen substantial growth for crypto payments in 2021, and this will only accelerate into next year just based on numbers and the types of merchants that are moving into this phase," Bill Zielke, Chief Marketing Office at BitPay, said. "We announced a new partnership to help merchants that have physical stores also be able to come on board, which is another great accelerator. The experience will generally be the same, but retailers will just accept crypto payments on verifone terminals in store."
Low Inventory Does Not Mean Lost Opportunities
"Supply chain issues will continue into 2022, but low inventory does not necessarily mean lost opportunities for retailers," Sarah Cascone, VP of Marketing at Bluecore, said. "In fact, inventory shortages can serve as a way to introduce shoppers to other products they did not know about. With insights into shoppers' preferences and the products they are interacting with, retailers can deliver personalized recommendations for alternate products that individual shoppers will love, and that are in-stock. Brands can also determine which products or categories that are high-in-stock and promote them to customers who have shown an affinity for them in the past. This kind of personalized marketing has the ability to plug revenue gaps and drive incremental dollars."
Ahmed Samnan, Vice President of PartnerLinQ, advises retailers to constantly have visibility on what is going on with your orders to prevent angry customers. If a customer already knows their purchase will be delayed, that creates less of an issue than if they expect it to come on time and you find out at the last minute that it is delayed. By the time retailers react and have visibility, you will not be able to fulfill the order, which creates bad customer service.
"There will be vast investments made to control the supply chain and its communication with its partners, as well as backups for unforeseen issues (such as the Suez Canal or recent California port blockage). Some retailers will even begin to see the return of their earlier investments which will allow them to be able to predict and manage challenges in returns and last-mile delivery. We can see this already with the use of RFID technology in logistics centers to better manage inventory and relay real-time updates to consumers and retailers," Shash Anand, VP of Product Strategy at SOTI, said.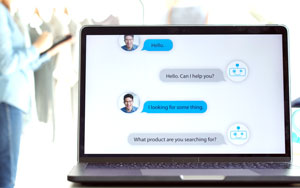 Technology Transforms Every Stage of the Customer Experience
In order to fully cater to online customers, retailers need to offer different ways for customers to virtually try on merchandise. According to Ronen Luzon, CEO & Founder of MySizeID, implementing a sizing solution should be the number one priority for smaller retailers because of order size and returns. With MySizeID (available for Shopify, Lightspeed, and other platforms), retailers can provide a widget on their site that will allow consumers to utilize the sensors built into their cell phone for accurate measurements. This can help greatly with reducing the rate of returns.
"Chat all day every day," Pieter de Villiers, Co-Founder & CEO of Clickatell, said. "Brands should implement ecommerce messaging solutions to cover marketing, operations, and customer service at a minimum, with tools for both business and technology teams. Currently, only a small number of CPaaS providers offer Chat Commerce solutions, but a recent report by Gartner projected by 2025 50 percent of CPaaS vendors will provide Chat Commerce in their offerings."
Roger Sowerbutts, Global Vice President of Sales and Marketing at Go Instore, says live streaming is a big trend that emerged during the pandemic and will continue to thrive in the new year. According to McKinsey, by March 2020, 265 million people were using livestream shopping. Pair that with one-to-one video chat, and it will pave the way for a more immersive, personalized customer shopping experience, as well as for new ways brands can engage with influencers to assist with sales and marketing efforts.
Curbside Pickup Can Help Save on Shipping Costs
With continued delays and increasing costs on shipping, Ritukar Vijay, CEO and founder of Ottonomy.io, says curbside pickup can help retailers leverage their physical store network as a competitive advantage against pure online companies to offer faster and cheaper delivery. Since some shoppers are still wary of going in store, curbside pickup and other no-contact buying options will be prevalent in the new year.
Personalization Will Dominate Retail
As we move into 2022, consumers are savvier and accustomed to personalized experiences than ever before. Experiences have to be more subtle than just basic personalization tactics, such as simply using a customer's name in an email. According to Owen Frivold, EVP, Strategy and Co-Founder at Hero Digital, consumers have come to expect that brands leverage the data collected on or generated by them to be used meaningfully by generating relevant content or product recommendations, optionality on customized promotions and communications, and tailored service options. Ultimately, anything that demonstrates how a brand values a consumer's loyalty.
"One way retailers can set themselves apart in the new year while also being part of an impactful trend is through both personalization and sustainable packaging and shipping choices," Ben Richmond, Chartered Accountant and US Country Manager for Xero, said. "While larger retailers may have a competitive advantage when it comes to bulk convenience (same-day shipping and free returns), they pale in comparison to small businesses when it comes to one key element of holiday shopping: personalization. The people that really care about the gifts they're buying and who peruse small businesses in their regions (vs. ordering online last-minute) will continue to purchase only when they feel that personalized touch."
While retailers are getting ready for the year ahead, take a look at some of these trending revenue boosters to add to your store today:
Kid friendly and even safe for use during pregnancy, Piggy Paint offers non-toxic nail polish for everyone to safely enjoy. This three-polish gift set comes with mini 0.25 oz polishes, including the shades Butterfly Kisses, Mermaid In the Shade, and Tickled Pink, as well as Flower Nail Art. All polishes are made in the USA, virtually odorless, hypoallergenic, cruelty-free, does not peel, and made with a water-based formula.
Piggy Paint
479-361-8161
www.piggypaint.com
As more consumers start to get comfortable and invite guests over to their homes, these non-toxic household cleaners and wipes can make sure any house is spick-and-span and looking its best.
These cleaning products are a non-toxic cleaning collection with a minimal, natural formula that is tough on all things household and gets rid of those stubborn stains. The MomRemedy formula melts grime, grease, and dirt without the harmful chemicals.
MomRemedy
www.mom-remedy.com
Luxe Lotion is not your ordinary moisturizer. This non-toxic proprietary formula is made without the traditional drying ingredients found in 99.9% of all moisturizers and creams on the market. They say no to alcohol, glycerin, beeswax, and mineral oil. This unique formula is decadent, feels like silk, and provides a luxurious texture that penetrates deeply and quickly without leaving a sticky or oily residue.
Luxe Beauty
310-422-5877
www.luxebeauty.com
These fashionable and fluffy ear muffs will keep both children and adults warm during the cold winter months. Available in a variety of colors and printed designs, each ear muff only costs $1.50 each wholesale.
Zack Wholesale
901-244-7238
www.wholesalecentral.com/1zackw0001/store.cfm
Hammock Swing Chair
Perfect for both indoors and outdoors, hammock chairs are all the rage with consumers. Made from soft recycled cotton padding, the gentle rocking motion can relax users after a stressful day and will quickly become their favorite place to rest.
Eastwind Wholesale Gift Distributors
855-394-4387
www.eastwindgifts.com