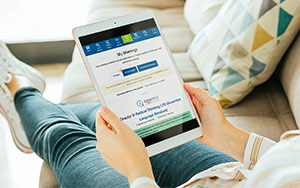 Despite adversity, retailers have quickly adapted and demonstrated their agility by turning to experiential offerings that facilitate the physical connection that society craves. In many cases, brand licensing underpins these interactive and tactile offerings, serving as a strategic tool for retailers to drive growth by leveraging well-known brands. Although, will the return of location-based experiences and retailers offering limited-edition products be enough to fast-track widespread recovery?
In order to provide a platform for the global licensing and retail community to connect and discuss these important topics, the Global Licensing Group held Licensing Expo Virtual, an online event that took place August 24-26. The most influential event in licensing welcomed the global community of retailers, manufacturers, and IP owners to come together to learn, find inspiration, network, and strike deals. One thousand meetings were secured one week alone, putting Licensing Expo Virtual at over 5,000 meetings, underscoring the industry's critical need to reconnect with existing partners and establish new business opportunities.
Ahead of the show launch, Independent Retailer had the chance to speak with Anna Knight, VP of Licensing, to discuss how the event organizers are catering content to the retail audience.
IR: Licensing plays a critical role in advancing the retail sector. How are you catering to this segment at the upcoming event?
Anna: You're correct. Licensing has proven itself a handy and successful tool again and again in driving customer engagement. Complementing this, we have strategically designed this year's event to serve the critical retail segment that fuels the $292.8 billion in sales of licensed merchandise. We were so excited to launch the all-new 'Ask Me Anything' program that helped retailers make the most of licensing opportunities; from creating unique product ranges to building a more substantial in-store experience, licensing can help retailers stand out amongst competitors.
The retail-focused content is topical and ready to stream on-demand today, with education including "Licensing as a tool for growth and customer engagement in retail," presented by Julia Redman, Buyer and Consultant at Buyers Eye, "The Experience Economy – from pause to fast-forward," hosted by Jonathan Watson, CPO at The Insights Family, and "Wayfair's sustained growth powered by a customer-centric vision and focus on execution," presented by Ankit Mangal, Director at Wayfair.
IR: What else can retailers look forward to?
Anna: This being our third entirely virtual event, we've learned a few things, held lengthy conversations with our customers, and have adjusted accordingly. In a digital environment, it's important only to offer programs and content that move the needle for the industry. As a result, we have heavily invested in providing greater exposure to the breadth of brands that are available to license, with thousands to choose from including Pac-Man, Fruit Loops, Route 66, Coca-Cola, League of Legends, Peaky Blinders, Pan Am, BMW , MasterChef, Crayola, Looney Tunes, Baby Shark to name a few.
Another new program we were thrilled to bring to the licensing and retail community is the Digital Brand Roadshows. Consisting of 40-minute live broadcasts, the new program collates a broad-cross section of brands, spotlighting a selection of the thousands of IPs available for license throughout the event. This program was designed with retailers in mind, as each of the six thematic roadshows shines a light on the type of products and emergent themes attracting tomorrow's consumers. All participating IPs align with consumer trends and are available to license.
Even though the live event has ended, the content will still be available on-demand for 30 days. Retailers can log into the site here and view all that the event had to offer.