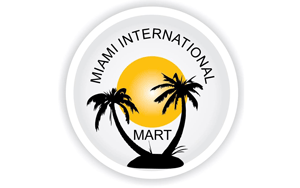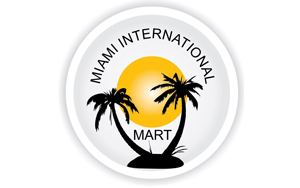 There's no place like home, but the Miami International Mart comes pretty close. This B2B trade show brings you the best in electronics, closeouts, household items, health and beauty, party supplies, disposable goods, and much more all in one place. From January 20th to the 22nd, buyers can shop from tens of thousands of products, with no upfront costs, and it only takes a minute to sign up. Merchants from all over the world will exhibit their wares and give you the opportunity to make connections and purchase everything you desire at a ultra-low wholesale prices.
Some of the exhibitors who will attend the Miami International Mart trade show include Merchandise USA, Compass Industries, North & South Wholesalers LLC, Kashi Enterprises, and many more under every category you can think of. No matter what products you're looking for, this event is sure to fill your store with the latest and trending merchandise to get your business multiple steps ahead from everyone else. Finding the right supplier is essential for any retailer, and being able to find what you need and more in one place can save you a lot of time and money.
Don't hesitate to sign up now. It's a quick and easy process and the form can be found on their sign-up page. You have the option to choose between the buyers sign-up procedure or the exhibitors sign-up. Breakfast and lunch will also be served daily at this event. Miami International Mart is a busy trade show, having three other events in April, June, and August of this year, so there's ample opportunity to attend other events if you want more, or just can't make the January show.
Perfect for independent retailers and other value-priced buyers, Miami International Mart offers extra savings on closeout lots. Oftentimes, prices can be negotiated based on products ordered. While there are plenty of other trade shows in the surrounding area, only this Miami Mart can offer such a vast variety of products with excellent quality at a price that suits you. Let this event take the headaches out of the supply chain management and make them your logistics headquarters for export and local delivery. For more information, visit their website at www.martofmiami.com.
Miami International Mart
January 20th – 22nd 2019,
April 7th – 9th 2019
June 2nd – 4th 2019
August 25th – 27th 2019
9am – 5pm both days
20600 NW 47th Ave
Miami Gardens, FL 33055
Tel.: 305-638-4550 ext. 102