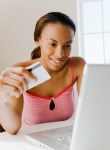 Web measurement firm comScore has issued its forecast for the holiday spending season, and the news is good for retailers. ComScore says for the holiday season-to-date, $9.01 billion has been spent online, marking a 13-percent increase versus the corresponding days last year.
"The beginning of the online holiday shopping season has gotten off to an extremely positive start, outperforming our earlier expectations," comScore chairman Gian Fulgoni said in a statement. "Despite continued high unemployment rates and other economic concerns, consumers seem to be more willing to open up their wallets this holiday season than last. While this early spending surge reflects, in part, heavy promotional activity on the part of retailers occurring earlier this season, it is nevertheless a very encouraging sign."
For the full report from comScore along with accompanying charts, click HERE.