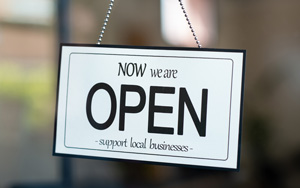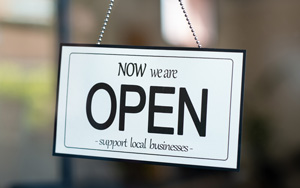 by Brooke Chaplan
Few times in life are more stressful and more cost-laden than the days leading up to a new business launch. However, there are a few steps that retailers can take now to reduce the initial outlay, protect their investment, and eliminate the hidden costs and last-minute expenses that often derail new businesses before they ever get off the ground. Here are four ways small retailers can cut costs for opening week.
Plan for a Phased Opening
Instead of jumping in with both feet, many business owners find that taking a measured, systematic approach to launching a new venture is a great way to start out. Opening up in a temporary location, taking advantage of seasonal sales and participating in special local events can allow new retailers to introduce their products and services to the local market without the long-term commitment of buying or leasing a building. Starting with an online presence and then moving to a brick-and-mortar location can also help shoppers to gauge interest in the business as it grows and expands over time.
Rent Equipment Instead of Buying
Obtaining transportation and inventory management equipment from a truck and forklift rental company instead of buying them outright is an excellent way to trim expenses in the early phase of your business operations. Doing so gives retailers the opportunity to determine their exact needs and prevents them from making an expensive investment in equipment that may not be required to successfully run the business in the long term.
Hire with Caution
When it comes to staffing, it's generally best to start slow. Begin by hiring a few key personnel to help you with the initial launch, and plan to add more staff members later on as the business expands. This means that indie retailers won't have to come up with a large pool of available money to fund an inflated payroll and allows the staff expenses to increase gradually as the income grows. If additional crew is an absolute necessity, consider relying on temporary hires until you can accurately pin down your permanent staffing requirements.
Do Your Homework
If possible, spend time networking with other individuals who are engaged in the same industry and with successful business owners in the community as part of the business-planning process. Trade groups, professional organizations and local chambers of commerce often offer excellent resources on running a business, and you may receive helpful advice on how to cut costs and effectively manage your valuable resources.
Brooke Chaplan is a freelance writer and blogger. She lives and works out of her home in Los Lunas, New Mexico. She recommends looking into forklift rentals near you. She loves the outdoors and spends most of her time hiking, biking, and gardening. For more information, contact Brooke via Facebook at facebook.com/brooke.chaplan or Twitter @BrookeChaplan.