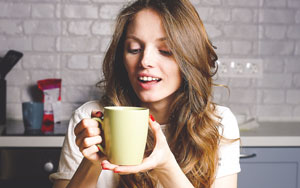 The specialty food industry is expected to expand over the next five years as economic conditions improve following the COVID-19 pandemic and more Americans develop a taste for specialty, premium, or all-natural foods. Specialty food sales hit $158.4 billion in 2019, a 10.7 percent increase since 2017. Foodservice and online sales continued to be bright spots in growing sales, though both now have different landscapes due to COVID.
The global ready-to-drink (RTD) tea and coffee market size was estimated at $75.25 billion in 2016, growing at a CAGR of 5.6 percent from 2017 to 2024. The changing lifestyles which encourage on-the-go eating and a growing trend to replace meals with smaller nutritional snacks have led to an increase in the adoption of RTD tea and coffee. In addition, the trend of being proactive to chronic health problems is creating a staggering volume of demand for ready-to-drink tea and coffee as they contain antioxidants and other essential ingredients. Global trends are moving toward personalized nutrition.
Indie retailers need to capitalize on these growing trends and give customers what they are looking for. Even if you do not run a food store, specialty snacks and drinks are great impulse buys that can be placed on or near the register counter. To give you ideas to get started, here are some gourmet food, tea, and coffee products that go nicely in any store:
Griff's Coffee Toffee
Completely gluten free and made with natural ingredients, this gourmet snack is made with dark chocolate, pecans, and coffee toffee. Get a 12-pack of Griff's Coffee Toffee for only $36 and offer your customers this deliciously affordable snack.
Griff's Toffee
Tel.: 919-906-1726
www.griffstoffee.com
Bourbon Infused Coffee
This is not bourbon flavored coffee, but instead is infused with real bourbon and combined with the company's number one selling flavored coffee, Southern Pecan, for a taste that is simply out of this world. These infused coffees are a decadent dessert coffee that make for wonderful, unique gifts.
Jumpin Goat Coffee Roasters
Tel.: 706-219-3854
www.jumpingoatcoffeeroasters.com
Blueberry Hibiscus Tea Sachets
Blueberry Hibiscus refreshes the body with the tangy-tart character of hibiscus, the sweet succulence of Great Lakes blueberries, and the complex floral accents of wild-harvested schisandra berries. Known as the "five-flavor fruit," schisandra berry has a long history as a traditional East Asian tonic and anti-stress tea. Available in 50 count.
Rishi Tea & Botanicals
Tel.: 877-552-7977
www.rishi-tea.com
Irish Breakfast Tea Bags
Citrusy top notes and rich, malty undertones ending in a rounded hearty sweetness mix together to create this blend of fairly traded organic black tea. This tea is a morning favorite at Flying Bird Botanicals, and goes well with a touch of local honey and a splash of cream. Available in four different sizes.
Flying Bird Botanicals
Tel.: 360-366-8013
www.flyingbirdbotanicals.com
Parmesan & Herbs Popcorn
This popcorn mixes excellent parmesan cheese taste with herbs to deliver the best savory taste. Available in a 3.5oz bag, it makes for a great snack or gift to bring back home from a vacation.
Thatcher's Gourmet Popcorn
Tel.: 415-643-9945
www.tgsp.com