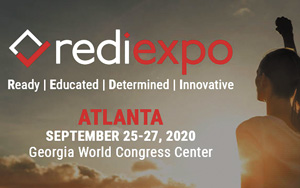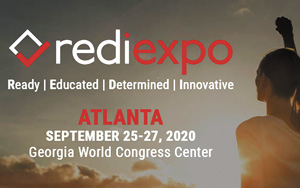 ZJ Events, LLC, a New York based company and event organizer, has dramatically changed the course of their business in response to the coronavirus outbreak. In an effort to affect positive, global change, their team has envisioned a brand new event – one with the goal of educating the public on how to be prepared for anything — even in the most difficult of situations.
REDI Expo is the world's premier preparedness event. Its acronym, REDI, stands for exactly what the organizers want their attendees to be — Ready, Educated, Determined, and Innovative in the face of a challenge. With an emphasis on education, it is set to feature qualified speakers, who will provide information vital to making key decisions that help best prepare the public for the future.
Adapting to the COVID-19 Reality
"We're feeling the effects from the coronavirus, big time," said Jason Monti, one of the founders of REDI, when asked about the state of the events industry, in a press release. "With convention centers closing across the country, so many businesses like ours are having to close their doors, too."
The widespread negative effects of the COVID-19 crisis threw the events industry into a period of economic hardship. ZJ Events was forced to abandon all of their current plans, and alter the course of their business dramatically if they were to survive. Rather than let the outbreak bring them down, they persisted — using it as inspiration to create something people truly need. The founders saw that the world wasn't ready for the coronavirus, and saw a need for a comprehensive readiness event with the goal of creating a better, more prepared world by providing vital information and resources to the public.
"Instead of putting our heads down, we're tackling it head on. We think having an event that helps people prepare for the future is the right thing to do." Monti has created countless successful events in the past decade, and is using his experience to create something positive out of a difficult situation.
Notable Speakers
The REDI Expo already has some notable speakers lined up to give presentations on hot topics, including Austin Roberts, JoDee Martin, Joshua Lafazan, Cindy Rice, and Dr. Drew Miller. Each speaker will talk about how retailers and brands can thrive in today's world and the right marketing tactics to bring in customers.
REDI Expo's ultimate goal is to create a better, more prepared world, and mitigate the negative effects of a disastrous event, such as COVID-19, can have on society. The event will also host hundreds of leading humanitarian organizations, relief funds, NGOs and more at Georgia World Congress Center in Atlanta, Georgia, from September 25-27, 2020.
To learn more about REDI, visit their website at rediexpo.com.