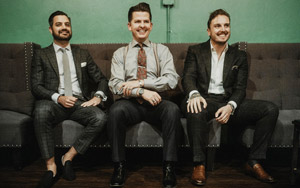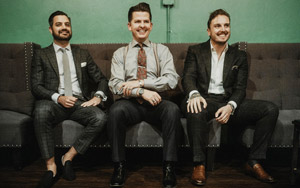 Mental health plays such a huge role in the way brands market to their customer base. Larger retailers such as Saks Fifth Avenue and Madhappy have used mental health awareness marketing campaigns in the past, to which customers have responded positively. And that's exactly what this menswear start-up did when they first launched.
Creating a Suit of Armor
Inherent Clothier, an online custom menswear shop, acts as both a personal stylist and a mental health awareness movement. Launched on May 15 during Mental Health Awareness Month, Taylor Draper, CEO and co-founder of Inherent Clothier, can relate to many consumers, since he has dealt with his own struggles and depression. This menswear retailer designs modern-day "suits of armor" that awaken the inner confidence to battle anxiety, overwhelm, and self-doubt.
"The idea came from my friend Ian Lee and I discussing our personal stories of why we care about our experiences, and what we wished we learned when we were growing up," Draper said. "My own personal story of being in the darkest place in my life a few years ago came to the surface because I realized one of the biggest driving factors of what was helping me combat these tough times, and helping me make it through, was dressing well and being able to be confident in my appearance. Because even though my life, my marriage, and business was falling apart at the same time, I didn't have to worry about my appearance because the suit I'd put on every day was giving me confidence. It was my suit of armor."
A Personal Tailor & Digital Concierge
Inherent Clothier has been an online concierge business since October 2019, but have officially opened their doors on May 15, 2020 as a personal suit tailor. Pairing the luxury of a personal tailor with impeccable service and the convenience of a digital concierge, the company offers online appointment bookings, as well as home, office, or web-based custom fittings. Consumers have the option of building their own suit on the website or choosing from a variety of suits available for pre-order.
"In a world where working from home, Zoom meetings, and telecommuting is the new normal, you have to adapt as a company," Draper said. "We can walk someone through getting their measurements online just as easily as doing it ourselves in person. Additionally, our website has the ability to figure out your measurements for you without any measurements.
"I've worked with my brother-in-law who is a mathematician to develop a really cool formula to get your suit measurements right on, if not 90% of the way there. We just ask a few basic questions in our account creation process, have you upload photos of yourself, and we're able to take that to our tailors who can utilize their expertise to get you the best fit possible without measurements."
Actively Fighting for Mental Health Awareness
Not only is Inherent Clothier a personal tailor and digital concierge, but the company also proudly partners with local and national organizations helping to build awareness around men's mental health issues like anxiety, depression, and self-doubt. According to Draper, the business is directly correlated with mental health in a few different ways:
They have an event style business model where they partner and collaborate with non-profits in the mental health for men sector and do an event once a quarter speaking on a specific topic. Each quarter will have a different subject matter such as depression, anxiety, self-doubt, loneliness, etc.
Their goal is to make these types of conversations commonplace while defeating the age old "be a man" or "man up" type phrases. They want to inspire conversations at these events, and hopefully outside of them as well.
"The amazing thing about non-profits and especially organizations fighting for the fight for men's mental health, is that there's no exclusivity. We're all on the same side trying to bring awareness to this very serious issue. So we work with everyone and anyone who wants to push men's mental health awareness," Draper said.