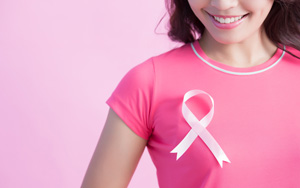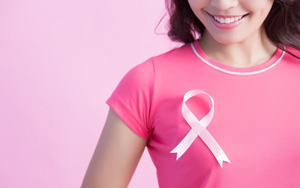 It is estimated that 42,690 deaths (42,170 women and 520 men) from breast cancer will occur in 2020. Breast cancer is also the second most common cause of death from cancer in women in the United States, after lung cancer. Not only does it impact the person with the cancer, but it also impacts their friends and family members.
Show your customers a little light during these dark COVID-19 times by creating a beautiful Breast Cancer Awareness display in your store. Brick-and-mortar retailers are now finally starting to open their doors to the public, and as store owners are designing new merchandise displays, here are some ideas for incorporating a Breast Cancer Awareness section in your shop:
Think Pink
Some of the best Breast Cancer Awareness displays are so pink, it's almost sickening. Some retailers have pink and white balloons decking the area, with some pink ribbons sprinkled around. Get your customers excited about celebrating this month with you by posting lots of pink on your social media accounts. You can also wear pink outfits or tiny breast cancer ribbon pins to let shoppers know you support a good cause.
Get Real
One of the best ways to draw consumers to your store is by making a personal connection with them. If you or someone you know has been directly impacted by breast cancer, let your customers know with either a social media post or an email describing the story which led you to showing your support for this cause. This personal connection will spark interest in your shoppers and make them want to give you their business, especially if they also know someone impacted from breast cancer.
Let Your Customers Know You're Donating
If shoppers know a portion of their sale will go to breast cancer research, they will be more likely to buy your products. Put up signs around the store, make a few social media posts and email blasts letting customers know that their money will be going to a good cause. An easy way to donate is by emailing events@breastcancer.org and they can help retailers set up products or events with a certain amount of the proceeds going to the organization.
Feel-Good Products
Are you looking for some more product ideas to add to your Breast Cancer Awareness section? Independent Retailer knows a few suppliers who also donate some of their proceeds to breast cancer work.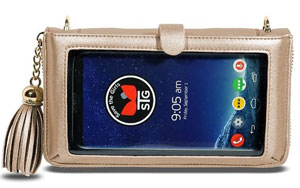 Save The Girls
These stylish and trendy purses can easily store the user's phone and other small items in one convenient area. Save The Girls was created to stop women from putting their phones in their bras and increasing their risk of breast cancer. Now with these cute accessories, no woman will want to put her phone in her bra ever again.
Save The Girls
Tel.: 800-862-4590
www.wholesalecentral.com/saveth0002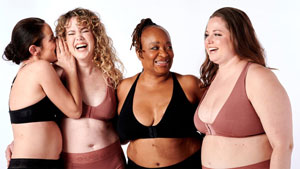 Ana Ono Intimates
Lingerie from Ana Ono Intimates is made to help give breast cancer patients confidence in their body. Whether women's bodies have been transformed by breast reconstruction, breast surgery, or a mastectomy, these bras are designed with hidden seams, wire'free styles, and four-way stretch fabric to help eliminate pain points and inspire confidence.
Ana Ono Intimates
Tel.: 866-879-1744
www.anaono.com