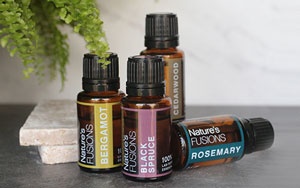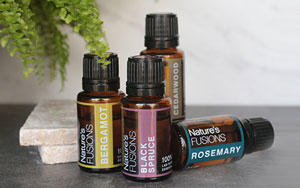 Nature's Fusions is situated to disrupt the hemp market in the best possible way. Many people were impacted by COVID-19, including retailers, consumers, and suppliers. Trying to make the best out of an unfortunate situation, Nature's Fusions is cutting their hemp product pricing in half.
Everyone Should Be Able to Afford Hemp
"We believe this new product pricing is going to be earth shaking," Mike Peterson, VP of Marketing and Sales at Nature's Fusions, said. "The world needs products based on real costs, and the price of hemp has dropped dramatically. We want to make our hemp products available to everybody."
Nature's Fusions is a Christian, family-owned business run by Lori Peterson and two of her sons – CJ and Matt. All of Nature's Fusions products are cruelty free, vegan and non-GMO. The company began as a family business, so they treat everyone like family, which includes backing everything they sell, including hemp, with a lifetime money back guarantee. Anyone can return any product for any reason, forever.
Nature's Fusions began producing hemp products after the U.S. Farm Bill was passed late in 2018. They offer Hemp Extract in water-soluble and regular oil tinctures, topicals, and pet tinctures.
Prices Will Be Cut in Half
The company prices all of their products with the belief that everyone, regardless of their situation, should be able to afford a natural alternative, and they work to keep that mantra. Right now, their pricing for a 500mg Hemp Extract oil tincture (500mg of active cannabinoids) retails for $29.97. Their new pricing will bring that price down to $10 retail. More people will now be able to afford these products. Nature's Fusions is hopeful that the change will allow stores to retail hemp outside of a locked cabinet or behind-counter display.
"Many stores have been shut down for months," Peterson said. "We hope this announcement will help with their reopening, as well as help those who have been out of work and wouldn't otherwise be able to afford the product."
In addition to hemp products, Nature's Fusions also manufacturers hand sanitizer, pure essential oils, essential oil blends, essential oil topicals, and carrier oils.
USA Sourced & Manufactured
The new pricing begins July 15, 2020. All of Nature's Fusions hemp products are USA manufactured with all ingredients also sourced in the USA.
"We are excited to bring our products to the market and help retail stores, current customers, future customers, and pet owners, all across the board. " Peterson said.
Nature's Fusions
Tel.: 801-872-9500 ext. 1
Web.: www.naturesfusions.com