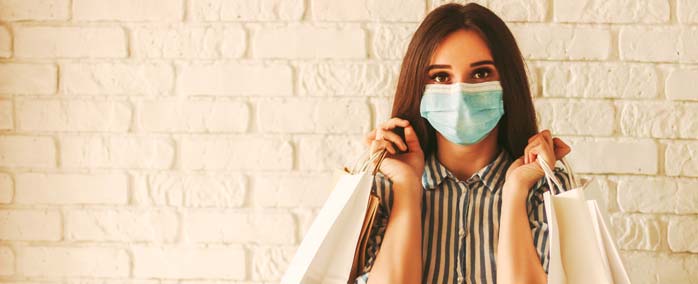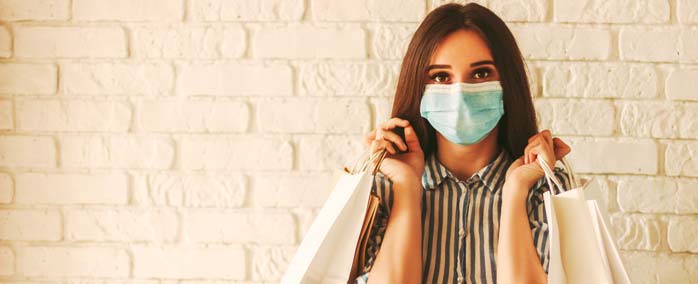 Brick-and-mortar shops are slowly opening their doors. Restaurants and bars are now offering limited seating. Hair salons, nail salons, barbers, and doctors' offices are also following suit. America is finally opening their doors and back in business.
At this time, indie retailers are looking to restock their shelves to keep up with consumer demand. Even for those who didn't completely close their doors, online ordering was minimal and didn't quite offer the same sales rebound as in-store shopping. Independent Retailer is here, offering a wide variety of PPE products to ensure retailers and their employees are safe as well as exciting new trends to share with their customers.
The Future of Delivery
Even though consumers are still expected to walk through your doors as states lift their stay-at-home orders, many experts believe that the popularity of online ordering will not diminish anytime soon. Even though people are allowed to be in stores and other public places, most consumers are going to want to stay safe inside their home and continue ordering online or choosing curbside pickup options.
According to Dan Eblagon, CMO of Bond, making the delivery experience as personable as possible is crucial for retailers trying to compete with the world slowly going back to normal. "It's not enough only to have a direct channel to consumers, but the question is how this channel can also deliver experiences. We believe in giving a customer a scheduled delivery for whenever it is convenient for them, showing full visibility on where their package is, and product try-on options for delivery," Eblagon said.
The Future of Trade Shows
Since there are still a lot of restrictions on how many people can be in one place at one time, most trade shows for 2020 are being postponed or cancelled all-together. And then there are other trade shows who are moving the entire event online, with basically everything guests and vendors can get in-person.
NoCo Hemp Expo recently hosted their second virtual conference and trade show in mid-June. Vendors could be found in virtual expo halls, there were live webcast super sessions, discussions on the hemp industry, and everything in between. They have received amazing feedback on the virtual sessions thus far, meaning that both retailers and suppliers seem to be enjoying online trade shows. So if you're thinking about attending a virtual event anytime soon, you might want to hop on it.
The Future of Shopping
In order to really succeed in the reopening of your storefront, retailers need to put in place safety guidelines to help prevent the spread of the virus. This is not only to make both employees and shoppers feel safe, but also to protect yourself from any COVID-19 related lawsuit where an employee or customer felt that they were at risk being in the store because guidelines weren't being enforced.
According to Ryan Quiring, Founder and CEO of Safety Tek Software, the best management practices retailers can deploy right now include:
Proper Communication. Whether it's heavy equipment or a virus, regular communications can educate or refresh employees on COVID-19 prevention and mitigation best practices.
Collaboration. Some companies are now asking employees to answer a few questions based on CDC guidelines. If their answers suggest exposure to COVID-19, they can be directed to a testing facility and then self-quarantine.
Trust. Collaboration doesn't work unless businesses establish a sense of safety and trust. Workers who fear lost wages or being ostracized may hesitate to report symptoms or potential contact, so retailers can offer paid leave for employees who need to quarantine.
Responsiveness. How quickly a company responds to COVID-19 exposure can impact not only workers' health, but also the risk of liability and the ability to continue operating.
There's a lot to take into account now that America is starting to reopen, but keeping safety the number one priority is key to surviving this. Once you have safety guidelines in place, really focus on giving customers that personalized experience, even if they don't feel comfortable coming into the store. Let's all keep up the hard work and keep America running strong!