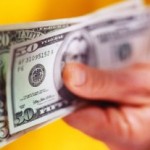 The year is looking good so far! On May 2nd, Mastercard reported a better-than-expected quarterly profit with how much consumers spent on credit and debit cards. The value of transactions processed in the U.S. rose 10.5 percent to $419 billion. This doesn't even include possible cash and other types of card transactions. The National Retail Federation (NRF) released a report that suggested consumers were quite happy with the current state of the economy, so they are out there ready to spend money.
March was a strong month in retail sales, according to the NRF. Sales were up 0.3 percent monthly and 5 percent year-over-year. This was a helpful and encouraging month since January and February are normally pretty weak months after the holiday season. But the economic fundamentals overall for 2018 remain positive and are expected to grow 3.8 and 4.4 percent from 2017. Stronger economic growth has helped push up wages and benefits, which in turn helps everyone.
The Census Bureau also released their Advance Retail Sales Report for March on April 16th and had nothing but good things to say about the state of the economy. They estimated the sales for U.S. food and retail services at a whopping $494.6 billion, an increase of 0.6 percent from the previous month. Total sales for January through March 2018 were up 4.1 percent from the same period a year ago. The sales will continue to grow as the summer months arrive and more consumers are out walking the streets and popping into friendly independent retail stores.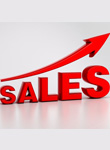 To continue this upward trend, it's important to keep some things in mind and really focus your energy on in the coming summer months. An article by Logic Retail Rising offered four key themes for retailers to pay attention to:
1. Continue to Obsess Over Customer Experience: Gathering data is great, but the focus should be on the customer as a person, not inputting data into a device. This is where subscription services are thriving because consumers love the convenience and curated product selections, and it creates another customer experience touch point.
2. Not Your Mother's RFID: Evidence is mounting that implementing radio frequency identification technologies has a rapid payoff for retailers. And it's not limited to tracking products; retailers are also using this data to help track customer movements within the store. There's even a promising future with it being able to track misplaced items within the store.
3. Unified Commerce is the Model Going Forward: Creating both physical and digital experiences for customers is key to keep things interesting and get your products off the shelf. Online retail is making it easier for independent sellers to further expand their customer base. 2018 is the year of retail profit, and that includes letting the customer have the choice to order online or have an in-store interaction.
4. Be Bold on Innovation: Retail sales were up more than 4.9% through the holidays in 2017, according to a Business Insider article and the biggest winners were retailers who tried new strategies to engage consumers. Some people like the convenience of shopping online and others still like the in-store experience and it's important to keep both in mind when doing business. The key differentiator for most retail winners is the ability to innovate quickly and effectively.
Whatever your method is to grab customers' attention, it's clearly working. 2018 has been a success so far and we're not even halfway through the year. But don't let this success get to your head and get lazy, instead use it as motivation to continue to get foot traffic and keep products flying off the shelves. The summer is a great time to create marketing events and sales since more people are spending their time outside anyway, so use this as leverage and get creative. Keep up the good work!