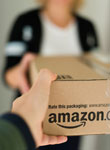 As the online giant continues to grow, they need new space to put future employees to ensure the company keeps a good flow. With one headquarters office in Seattle, they are expecting to invest over $5 billion in the new HQ2 and they have a couple of places in mind. Nothing is set in stone just yet, but in January of this year, Amazon announced a shortlist of 20 finalists for the HQ2 bidding process. The list focuses mainly on the East Coast and Midwest, with Los Angeles as the sole West Coast finalist. Toronto was the only finalist outside of the US:
Atlanta, Georgia
Austin, Texas
Boston/Somerville, Massachusetts
Chicago, Illinois
Columbus, Ohio
Dallas, Texas
Denver, Colorado
Indianapolis, Indiana
Los Angeles, California
Miami, Florida
Montgomery County, Maryland
Nashville, Tennessee
Newark, New Jersey
New York City, New York
Northern Virginia, Virginia
Philadelphia, Pennsylvania
Pittsburg, Pennsylvania
Raleigh, North Carolina
Toronto, Ontario
Washington, D.C.
So there's good news and bad news with the new HQ2 plans. The good news is the new office will bring as many as 50,000 workers, according to Amazon's website. In addition to their direct hiring at the office, the construction is expected to create tens of thousands of additional jobs and tens of billions of dollars in investment in the surrounding community. This is a lot of welcomed foot traffic for local independent retailers or anyone thinking of starting a business. Their investments in the Seattle office are estimated to have resulted in an additional $38 billion to the city's economy from 2010 through 2016.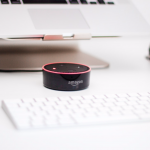 After looking at all those amazing and hopeful numbers, it's time for the bad news on the new HQ2. According to an article by Market Watch, wherever Amazon decides to put its second home, housing prices will likely skyrocket. After their Seattle office was built seven years ago, home prices in the city have jumped by 83% and rents by 47%. This is likely to deter people from continuing their lease in the city and new people moving into the city. Cities like Indianapolis or Dallas can more easily absorb the added demand from a company as large as Amazon because there's more room for them to expand their suburbs, but places like New York City are already well developed and might have difficulty responding to Amazon squeezing their way in.
Luckily, Amazon's website sheds some light on the bad news. Their Seattle office has already helped the economy immensely, and they expect the same good fortune to come out of wherever they decide to build their second headquarters. Amazon empowers small businesses to grow and last year, they made over $100,000 in sales through Amazon. This addition can help the chosen city to become an even busier touristy area and entice plenty of people to visit and shop around.