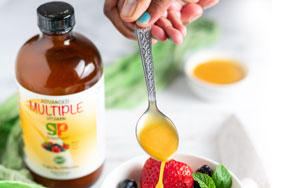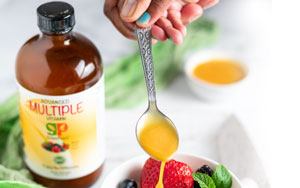 It can be pretty difficult to find a decent vitamin and supplement brand. Between adding unnecessary preservatives in order to extend the product's shelf life and too high of supplement dosages, they no longer become as nutritious as most consumers are led to believe. GreenPeach, a premium supplement supplier, is passionate about keeping vitamins and minerals as close to their natural form as possible while formulating and bottling the products.
"The supplement industry is not as thoroughly regulated and has surprisingly little oversight, so it is the obligation of the brand owners to deliver trust and accountability over their products and brands in the industry," Feryal Talebdoost, CEO of GreenPeach, said. To do so, the company collaborates with a group of professionals such as Pediatricians, Pharmacists, Chemists, Herbalists, manufacturing and compliance experts, as well as parents to develop full spectrum childrens' supplements that are thoughtful and meticulously formulated for efficiency in the cleanest way possible.
An Advanced Natural Supplement
One of GreenPech's newest products is their Vegan Liquid Multivitamin formula. This complete, specially formulated liquid supplement is made with a premium blend of fruits and vegetables designed to offer optimal prebiotic fiber support. Made for both adults and kids, this product contains no gluten, soy, or artificial colors or preservatives. The liquid formula with its natural flavor is vegan, non-GMO, and packed with antioxidants and essential amino acids that are easily absorbed to ensure the body gets all the nutrients it needs.
Liquid and powder supplements are all the company does for their formulas to ensure maximum absorption and stability. While other supplement manufacturers choose to increase their product's shelf life through the addition of preservatives by up to 5 years to drive profits, GreenPeach chooses to omit any and all unnecessary or potentially harmful ingredients or preservatives in their products. Developing trust is how the brand drives profit, and all merchandise is made right here in the USA.
The GreenPeach Foundation
GreenPeach did not wait for businesses to gain revenue in order to begin their efforts to give back. The company formed the GreenPeach Foundation for the underprivledged. A percentage of each sale on their website is donated to the Foundation.
"No person should ever feel alone in the walk of life," Talebdoost said. "We do not provide food and immediate necessities, but things to feed the soul and create hope." These newfound relationships, in turn, spread positivity, confidence, a sense of self, and trust to both parties as they evolve into the strong individuals that they are destined to become.
To view more of GreenPeach's products, visit their website at www.greenpeach.com.
GreenPeach
1120 W. La Palma Ave., Suit 6
Anaheim, CA 92801
Tel.: 800-291-1219