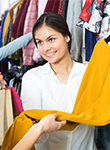 Fashion buyers from around the world will flock to Las Vegas for the upcoming OFFPRICE show, produced by Tarsus Group, to stock up on apparel and accessories for the Fall and Winter seasons. Held during the world-famous Las Vegas Fashion week, the new show will run August 13 – 16th at the Sands Expo and Convention Center in Las Vegas, NV. Hundreds of new and returning exhibitors will release brand new products, providing buyers with great deals on back-to-school and holiday wear, as well as a sneak-peek at what to expect for the 2017 New Year's fashions.
The array of on-trend designs and products on display at OFFPRICE cannot be matched elsewhere. Exhibitors will be offering discounted prices from 20% – 70% below regular wholesale rates, making buyer savings will well worth the trip.
"One of the biggest differences between OFFPRICE and other tradeshows is that ours is an order writing show," says OFFPRICE Publishing Editor Jasmine Glasheen. "The product is already made, so you can write an order for the product you need and have it sent to you within two weeks. The OFFPRICE show is great for fulfilling product gaps immediately."
OFFPRICE is exclusive to wholesale professionals. As a special resource for Independent Retailer readers, we've interviewed several of the exhibitors for an inside preview of what's new and trending at OFFPRICE. Be sure to register at www.offpriceshow.com/lasvegas to reserve your spot in advance.
---
Sweaters for Less
Sweaters For Less is an LA based wholesale supplier and retailer of quality women's knitwear, specializing in hard-to-find sweaters, knits and tops. Launched online in 2009 as a specialty boutique, the company has grown to become a leader in fashion and retail, having been recognized by InStyle Magazine and the L.A. Times for their excellence. Known for their chic product lines, many of the company's products have been featured in the pages of fashion magazines like Cosmopolitan, Marie Claire, Lucky and Seventeen. The company is proud to list over 1,000 SKU's of jackets and sweaters every single season – no other offprice company can offer this kind

of range.
Fall collection items include boucle knit pullovers, asymmetrical cable knit designs, cowl neck belted sweaters, eyelash knits, faux-fur trimmed pieces, ombre sweater blouses and traditional cardigans. "Faux Fur is definitely a hot item for this Fall 2016. Ponchos, Wraps and novelty sweaters with fringe are always a great sell and continue to lead the trend in the market. Don't forget, Sweaters For Less has sweaters, jackets, pullovers, cardigans and denim friendly layering pieces that work well with day to night outfits," says Elliot Eslamboly of Fredini Corp, parent company to Sweaters For Less and Jackets For Less.
Eslamboly notes that the company will be unveiling their Spring/Summer 2017 collection at the OFFPRICE show with items ranging from sleeveless sequined sweaters, metallic hi-lo sweaters, ¾ length perforated styles, and a large selection of scoop-neck and v-neck tops with floral prints, attractive stripes, geometric patterns, and the latest in all-over prints.
First time customers with Sweaters For Less will receive a 10% discount off of any full price item, and receive an additional free gift! The company requests a low 4-6 piece minimum, and buyers may also participate in the Sweaters For Less Discount program for higher quantity orders. "Most of our styles are being bought by Bloomingdale's, Nordstrom, Saks 5th, and Dillard's, so a 10% off discount makes buyers very competitive when having to compete with high end department stores," Eslamboly adds. New orders ship within 24-48 hours so in-store selling can begin quickly.
With their fashion-forward designs, Sweaters For Less is a must-see booth at the OFFPRICE show.
Offprice Booth Number: 1537
Sweaters for Less
945 East 12th Street Ste A, Los Angeles CA 90021
Tel: (213) 955-8000
Web: www.sweatersforless.com
---
Carrie Amber Intimates
Any retailers marketing to juniors or women's audiences need to have Carrie Amber on their "must see" list at this upcoming OFFPRICE show. Carrie Amber designs and manufactures products for seven different intimate brands under their parent company, ranging from juniors, contemporary women's, basic intimate apparel and sleepwear. With a motto of providing on-trend sleep and intimate apparel with high quality and a low price, Carrie Amber has something for everyone.
At this year's OFFPRICE Las Vegas show, Carrie Amber will be offering "foundation items such as bras and panties, lots of flirty sleepwear and babydolls, and athleisure apparel," says Vinh Luong of Carrie Amber. They will be showcasing their Flex brand, which is comprised of sports bras and athletic apparel; Spree, which is a junior line of bras, panties, and sleepwear; and Carrie Amber which is a contemporary line of everyday basics and shape wear. "Right now we are seeing strong sales in junior matching bra and panty sets. Teddies are doing really well across the board. Sleepwear with a lounge feeling is also really growing right now," says Luong on the current trends of the intimate apparel industry.
Carrie Amber has been exhibiting at OFFPRICE for close to fifteen years, according to Luong. "We feel that OFFPRICE attracts a dynamic crowd," says Luong. "It's a show that continues to grow." Visit Carrie Amber at OFFPRICE booth number 3317 to view the latest in intimate apparel trends.
OFFPRICE Booth Number: 3317
Carrie Amber Intimates
9401 Whitmore St. El Monte, CA 91731
Tel: (800) 870-8680
Web: www.carrieamber.com
---
Seven Wholesale
Located in Los Angeles, Seven Wholesale is a well-known supplier of wholesale street wear, celebrity branded urban clothing and other on-trend accessories for men, women and children. Carrying up to the minute fashions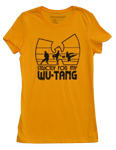 including lines from top brands including Last Kings, Rich Gang, Young Money, Black Sheep, Akoo, Bob Marley Brand, Dope Couture, Ecko MMA, English Laundry, Hudson, Sean John, Vampire Life, Wu Tang and Zoo York, the company's wide selection of attractive and stylish menswear make for hot sellers in any retail venue.
Women's wear is a large part of Seven Wholesale's customer favorites, with top named products in T's and tops, bottoms and separates, as well as outerwear and coordinating sets. For those retailers looking for a range of poplar and quick-selling plus-sized fashions for women, look no further than Seven Wholesale.
Offprice Booth Number: 1623
Seven Wholesale
Tel: (213) 748-9469, 888-373-7726
Web: www.sevenwholesale.com
---
PW Shoes Inc.
PW Shoes Inc. is a multi-platform brand with a focus on delivering quality-driven and stylish footwear at a competitive price. Based out of New York, they are located in the heart of the modern fashion district and are constantly inspired to bring the latest trends in men's, women's, and children's footwear to customers everywhere.
PW Shoes has over twenty years of experience in providing value and quality for all of their products. They have grown to become a trusted value footwear wholesaler and private labeler for stylish footwear at low prices. They can accommodate all clients, from small start-ups to regional chains.
Offprice Booth Number: 3337
PW Shoes Inc.
Tel: (718) 366-6688
Web: www.nypwshoes.com
---
Alfa Handbags
Alfa Handbags manufactures purses and accessories for department stores, retail chains, independent retailers, private labels, catalogs, and ecommerce stores. Their products are as diverse as their clientele, ranging from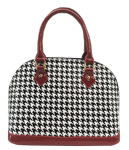 kids' bags, duffels, rhinestone clutches, leather wallets, fringe purses, European fashion styles, collage patterns, cloth totes, pet themes, backpacks, men's items, and their signature rolling totes. They carry a wide variety of styles, structures, and designs for their cross body, tote, and satchel bags. Since they manufacture their own products, Alfa is able to offer a nearly endless assortment of merchandise.
With just under thirty years of experience, Alfa is a veteran of the handbag industry and an OFFPRICE regular. At the August show, Alfa will be exhibiting their best-selling trends and lots of discounted products.
Offprice Booth Number: 2041
Alfa Handbags
Tel: (866) 864-9299
Web: www.alfahandbags.com
---
Serendipity Maui, Inc.
Offering private label women's fashions for more than 20 years, the owners of Serendipity Maui, Inc. are proud to continue the tradition of the Hawaiian Islands and delight their customers, both new and old. From semi-formal to formal bridal gowns, dresses, separates and sarongs, the company offers flattering styles and patterns from size XS to 3X, many with exclusive designs found only at Serendipity Maui.
As retailers themselves, the team at Serendipity Maui understand what store owners and managers need. They make every effort to provide the most flattering styles in the best fabrics to fit their customers' needs.
Gold Star customer service is the underlying principle of the company. "We really listen to our clientele and incorporate that feedback into our upcoming product lines," says Sarah Chamoun of Serendipity Maui. The company has traditionally offered superior quality merchandise and strives for 100% customer satisfaction.
Offprice Booth Number: 6107
Serendipity Maui, Inc.
Tel: (808) 264-3692 or (808) 879-7100
Web: www.serendipitymaui.com
---
Perfume Source, Inc.
Perfume Source, Inc. is a wholesale distributor of brand-name prestige fragrances. Based in Los Angeles, CA, the company has been serving the fragrance needs of retailers worldwide since 1998. Spokesman Mike Rabbanian notes that the company carries prestige brands including Adidas, Carolina-Herrera, Clinique, Coach, D&G, DKNY, Estee Lauder, Givenchy, Gucci, Guerlain, Hermes, Hugo, Lacoste, Lancome, Nautica, Marc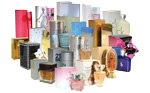 Jacobs, Prada, Versace, YSL and many more.
"We sell to retailers of all sizes, everyone from the mom and pop retailers to the small chains, to the bigger stores. We offer the top brand names and we can also create a custom fragrance for any of our customers," Rabbanian continues. Perfume Source offers a huge selection of fragrances, from the top tier brands to lower priced mass market products. Rabbainian adds that custom fragrances can be manufactured for less than $5.00/unit wholesale. The company requires a $500 minimum order, with credit terms available upon approval. Retailers placing orders at the show or directly with Perfume Source can expect a quick turn-around, as most orders typically take approximately 7 days from order date to in-store delivery.
OFFRPICE BUYER SPECIAL: the first 100 buyers to visit the Perfume Source, Inc. booth will receive a FREE GIFT.
Offprice Booth Number: 3904
Perfume Source, Inc.
560 S Los Angeles St Ste 4
Los Angeles CA 90013
Tel: (213) 817-4000
Web: www.perfumesourceinc.com
---
Time World USA
If you're a retailer looking to expand your jewelry and watch product lines, you'll want to stop into Time World USA's booth at OFFPRICE. A leading manufacturer, importer and wholesale distributor of fashion watches, Time World USA has everything a retailer would want in pocket watches, ribbon watches, specialty collegiate watches, scarf watch styles, and licensed children's character watches.
The company also carries must-have accessories including ladies handbags, men's and women's wallets, bangles, bracelets, cuff bracelets and a huge selection of precious metal and semi-precious stone watch faces.
Priced for every market, Time World USA is proud to provide everything from bargain-priced pocket watches and batteries all the way up to big name designer brands and licensed watches. For those retailers who need merchandising ideas, Time World also has display cases, pegs and rolls available to create beautiful and classic watch displays.
Retailers looking for great deals on closeout watches and jewelry will want to stop into the Time World USA booth. With new merchandise arriving every day, the company has products available now and ready to move. Stop in at the show and check out what's new.
Offprice Booth Number: 1049
Time World USA
2600 Northaven Road Suite 100
Dallas, TX 75229
Tel: 800-928-2470
Web: www.timeworldusa.com
---
American Cap Exchange
"We've been attending OFFPRICE since day one" says Sinbad Elhaddad, president of American Cap Exchange. "Everyone knows who I am, they know the name, they know the quality, and they know the service. I really stand behind my products." American Cap Exchange offers baseball caps, headwear, including a multitude of licensed products.
At the upcoming show, American Cap Exchange will be exhibiting a lot of urban styles and licensed headwear, many at closeout pricing. "We are big in the fashion snapback craze," says Elhaddad. "We have snapbacks with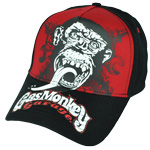 a lot of different logos and cities. The hippie-chic look is really popular right now."
For licensed headwear, American Cap Exchange has partnerships with entertainment brands such as Batman, Superman, Disney, and various automotive brands. "No one does licensing like me. We're the only ones who sell entertainment and novelty brands. We also have sports teams and colleges. We specialize in high-end licensed products," Elhaddad continues.
American Cap Exchange offers mid to high range quality. "Licensed products aren't cheap, but when you purchase at closeout, it's a good buy," says Elhaddad. The company keeps all 500,000 styles of headwear in stock at all times, so orders ship right away. "Our customers from small boutique to big chains and everything in between."
Visit booth number 737 at OFFPRICE to see American Cap Exchange's products, including exclusive closeouts.
OFFPRICE Booth#: 737
American Cap Exchange
Tel: (305) 556-6000
Website: www.americancapexchange.com