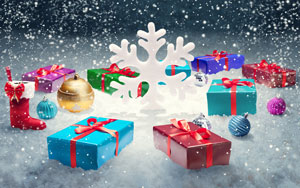 The supply chain is badly tangled, the price of shipping is skyrocketing, and retailers need products now. We are more than 18 months into the pandemic and with no signs of the shipping crisis getting better, businesses need to act fast if they want to get merchandise in on time for the holidays.
"The 2021 peak season is going to be like no other. The rise in D2C ecommerce, combined with dramatic changes in our shopping habits and supply chain disruptions have created a retail landscape that is unrecognizable compared with pre-pandemic times," Brian Weinstein, Senior Vice President of Business Development at Whiplash, said. "Shortages in many product categories are commonplace as demand continues to outpace supply, while overstretched supply chains and transportation networks mean that moving goods from A to B has never been more challenging."
Managing Peak Season Surcharges
Peak season surcharges are already much higher than they were in 2021, and signs show that they are going to be in place for much longer. "It may be necessary to increase your shipping fees, introduce higher free shipping thresholds, or incentivize consumers to select slower shipping speeds to keep surcharges down. If your customer base is concentrated in certain cities or states, regional carriers may present a cheaper alternative to major carriers," Weinstein said.
Other ways to keep shipping costs down for consumers is to offer hybrid models such as BOPIS (buy online, pick-up in-store), curbside pickup, and BORIS (buy online, return in-store.) Weistein says these options will be extremely popular during the holiday season. Retailers who have launchd hybrid fulfillment models out of necessity during the pandemic will need to think carefully about whether their systems will be able to manage higher order volumes during peak season.
Brick and Mortar is Here to Stay
While indie retailers should definitely make sure online shoppers are satisfied, many reports are discovering that in-store is where customers prefer to be for their holiday buying. Tango, a leader in store lifecycle management (SLM) and integrated workplace management system (IWMS) software, shared top level insights from leading brands and industry experts on the current state of the retail industry during its recent Location is Everything Summit.
"The COVID-19 pandemic forced retailers to quickly shift their operations to online and multi-channel options in order to survive. Yet one thing retail leaders can agree on — especially with more of the population getting vaccinated and businesses resuming operations — the brick and mortar store is not going anywhere," said Pranav Tyagi, Tango's President and CEO who gave the summit's keynote address on The Future of Brick and Mortar Retail. "Retail strategies may be changing to accommodate greater omnichannel experiences, but it is clear that the physical store is the foundation of a successful retailer and technology will continue to play a huge role in bringing the two together to create a seamless consumer experience."
Raydiant, a full-service digital signage and experience platform provider, released the findings from their State of the In-Store Experience report, which surveyed 1,000 U.S. consumers on July 22, 2021. Bobby Marhamat, CEO of Raydiant, said "The findings confirm our belief that brick and mortar retail is not dying, it is simply evolving and that the retailers who are focused on creating true in-store experiences are positioned to thrive as the retail landscape continues to evolve." Key findings from the report include:
48% of respondents prefer to shop in-person at a physical store when given the choice.
82% of respondents say a positive in-location experience makes them more likely to return to a physical establishment.
42% of respondents say in-store customer service has improved over the past six months.
47% of respondents estimated that they have spent more than 51% of their shopping budget in physical locations so far in 2021.
Balancing Friction in the Brick and Mortar Retail Experience
Consumers have always valued speed and efficiency, but there are now additional values that became more apparent for shoppers during the pandemic, such as convenience and cleanliness. Experts from Tango's Location is Everything Summit say that retailers should be considering the ways in which technology can advance frictionless experiences to help get consumers in and out of the store faster, such as touchless payment systems or contactless pickup, but they should not outright abandon the idea of adding friction to certain aspects of the shopping experience.
For example, brands like IKEA and West Elm have created "ultimate consumer experiences" through workshops and pajama parties to entice customers to experience products first-hand while in the store. Removing all interaction from a store can take away the valuable human shopping experience. Brands should evaluate where within their stores it makes more sense for a customer to have a frictionless experience and where the customer might benefit from more interactions with the store environment, products, and employees.
Shoppers Eager to Buy Clothing
Kristen Gall, president of Rakuten Rewards, shares that after skipping a wardrobe refresh in the fall of 2020, consumers are eager to spend on fall/winter apparel. "As the pandemic continued into fall and winter of last year, many skipped shopping for new clothes all together, knowing they would be spending most of their time at home. This year, consumers are looking to refresh their wardrobes with new pieces based on the latest trends, such as skinny- to straight- and wide-leg jeans, and new sizes," Gall said.
Melissa Parvis, Co-Founder and President of Fresh Clean Tees, says that functional apparel will continue to thrive even as consumers go back into the office. We can expect to continue to see monochromatic dressing and interesting textures with tactile yarns that are warm and cozy. Shoppers will be looking for pieces such as jackets that have multiple functions, reducing the consumption of fast fashion. Since sustainable clothing has been a hot topic for the past few years, Parvis says that will continue into 2022 and customers will be more environmentally conscious while sourcing apparel.
Clothing is not the only thing consumers will be looking for during the holiday season. Independent Retailer has the inside scoop on all of the hottest merchandise that is ready to be shipped. Take a look and stock up now:
Santa's Naturals Fraser Fir Christmas Candle will fill any home with a festive, fresh-cut Christmas tree fragrance for the holidays. With notes of fir and cedarwood, it creates a nostalgic scent of a fresh-cut Christmas tree. These 9 oz candles will burn for up to 30 hours and are made right here in the USA.
Murphy's Naturals, Inc.
919-954-0444
www.santasnaturals.com
This is so effective that hospitals choose it for newborns. Inspired by a centuries-old Romanian recipe, this signature skin care product was originally created to treat psoriasis. Dermatologists, hospitals, estheticians, and customers have discovered that this super-soothing, nourishing formula is effective for a long list of common skin issues: everything from dry skin and dermatitis to the fine lines of aging and even chemo and radiation irritations. Contains organic and natural ingredients.
The Good Stuff Botanicals
406-755-4663
www.thegoodstuffbotanicals.com
Nature's Stash Delta 8 CBD Gummies provide a minimum of 25 mg of Delta 8 THC in every delicious serving and give a euphoric feeling to the body that lasts for several hours. It is one of the best gummies for anxiety and stress reduction. Each gummy is NANO infused for better absorption.
Nature's Stash CBD
813-562-7780
www.naturestash.com
Perfect for dogs struggling with joint and muscle discomfort, these new CBD Joint & Muscle Dog Treats contain a fast-acting formula made with organically grown, broad-spectrum CBD and Anivestin™, which is clinically proven to support joint health and mobility. For a treat that tastes as great as it works, every bite-sized square is infused with potent peanut butter and cheddar flavors.
Hempzilla
973-435-8411
www.hempzillacbd.com
This naturally-caffeinated sparkling water beverage is taking the country by storm. With natural tea caffeine from L-Theanine, Phocus gives users the natural energy boost without the dreaded crash, jitters, or artificial flavors. They are all natural, gluten free, and come in a variety of flavors. As Phocus CEO Todd Creek says, "This holiday season, invite some Phocus to the party. With 75 mg of caffeine, 0 calories, and 0 sugars, Phocus is the guilt-free way to spark up your celebration!"
Phocus
www.drinkphocus.com
Available in three gorgeous color combinations, these plaid ponchos are exactly what your customers need to keep themselves warm this winter. The fringe at the bottom gives them a nice fashionable flare, and they can be worn casually or dressed-up. They are one size fits most and approximately 37" long.
Judson & Company
866-969-1455
www.judson.biz
This adorable bunny ears winter hat will have your customers buying one in every color. Available in burgundy and ivory, one size fits most and three hats come with each order. They are the perfect winter accessory to complete any outfit and keep them warm.
Tasha Apparel Wholesale
323-531-9398
www.tashaapparel.com
This fun, glittery Christmas tree decoration is modern and eye-catching and will add sparkle to a holiday mantel or festive table. Coming with a wood base, it stands 11 ½ inches tall. The low price allows customers to purchase multiple and decorate their entire home with glittery trees.
AEWholesale LLC
608-218-4124
www.aewholesale.com
Bring a little holiday cheer into any home with this gorgeous throw pillow. Lined with lovely fringe and gold embroidered wording, retailers are sure to sell out fast. Four pillows come with each order.
Silk Flower Depot
813-889-9095
www.e-silkflowerdepot.com
These adorable Cherrydale Farms decorative snowman earrings will be a great accessory to your customers' holiday outfits. They measure approximately 1 inch long and come in a baby blue satin pouch to make for a beautiful gift.
HJ Closeouts
800-875-7717
www.hjcloseouts.com