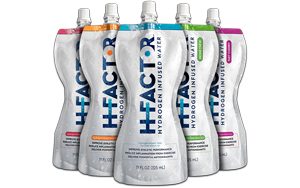 All businesses, big and small, are seeing an impact in their sales due to the COVID-19 pandemic. Whether it be a positive or negative impact, everyone is feeling it and we're all in the same boat. Instead of focusing on the negatives, one start-up is pushing through this crisis by donating thousands of products and even seeing an uptick in sales.
Giving Essentials to Those in Need
HFactor, a hydrogen-infused water company, is considered an essential business right now and employees are working overtime in order to keep shelves stocked. Their products are in about 4,000 stores across the U.S., including Walmart, Bristol Farms, and Food Garden Market, just to name a few. In addition, the company has currently donated over 10,000 products to first responders and homeless shelters.
"While it's important to make sales, it's also so important to give back to the community," Gail Levy, Founder and CEO of HFactor, said. "We're all going through a tough time and these people are putting their lives out on the lines. I'm just so grateful that I can reach out and make things happen and positively impact someone's life."
Successfully Pushing Through the Coronavirus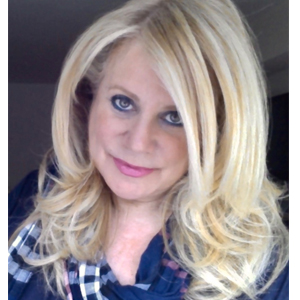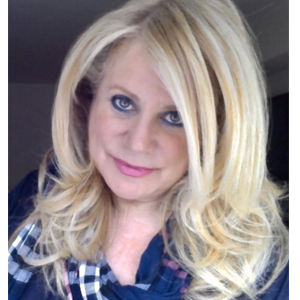 This is Gail's third start-up business after two successful exits from her previous companies. She first started researching hydrogen water when her friend and co-founder, Barry Orms, a former NBA player, raved about how it helped with his aches and pains. After just losing her best friend to cancer, Gail thought she could honor her friend by making hydrogen water immaculate, effective, and accessible to everyone, since the product can supposedly help ease the side effects of chemo treatment as well.
Now, HFactor is in retailers all over the U.S. and they also have an ecommerce store. Gail Hydrogen Water is offered in multiple different fun and funky flavors such as Blood Orange, Honeydew, Tart cherry, Watermelon, and Original. Even during this crisis, the business continues to grow and they make sure retailers' shelves are stocked.
"We have been really fortunate. Pre-crisis, our business was rapidly growing and the first quarter was our best ever, but then of course this pandemic came and interestingly enough, our water with benefits seemed to be an essential item, and as a result, product demand has increased," Gail said. "So we never let off the gas, and one of the things we're proud of is we've managed to stay in stock, which is challenging for many brands."
Safety First
Amid the booming sales, HFactor has continued to create a safe work environment for their employees during this time. The first thing they did was shut down their offices and have everyone work remotely. All in-person sales meetings have been cancelled, and the sales staff has been instructed to stay home for the safety of themselves and others. Office workers continue to connect through Zoom meeting and conference calls.