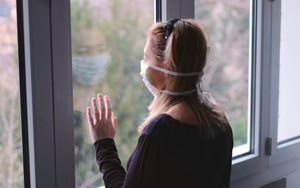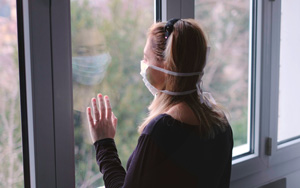 The impact of COVID-19 has undoubtedly changed retail. To contain the virus, governments of several countries have taken unprecedented measures such as limiting travels and in severe cases, implementing strict lockdowns, causing many businesses to close their doors to the public.
Darkened Storefronts
To combat the store closures, many retailers are turning to their onlines sales to make up for the lack of in-store sales. Byrd's Books, an indie bookstore located in Bethel, Connecticut, is offering merchandise pick-up from a bin located just outside their brick-and-mortar storefront, by appointment only. The shop will also be processing online orders for the time being, according to their website.
Mellow Monkey in Stratford, Connecticut, has also closed their brick-and-mortar store to the public, but are still fulfilling online orders and are offering curbside pick-up. Customers can place an order online or by calling their store to see what they are offering. Mellow Monkey is fulfilling orders daily, so it's business as usual except customers are not allowed in the store.
The Key to Success is a Strong Ecommerce Website
"As we navigate how to safely get through the COVID-19 pandemic and brick-and-mortar locations go dark to help limit the spread, many local retailers are in the process of moving their business online for the first time," Mike Potter, CEO of Rewind (rewind.io), said. "Most will look to established cloud platforms like BigCommerce and Shopify in the weeks ahead. We need to help them build secure online stores that will support them through this uncertain market and beyond."
Cloud data is often the foundation of retailers' online business and the core element for business continuity. However, Potter says the one step that is overlooked all too often as part of a store's cloud initiatives is ensuring comprehensive, account-level backup to protect their online operations. Potter's advice to indie retailers contemplating this shift, if you haven't already, is to think about how to both protect and serve consumers and employees, as well as the strength and safety of their long-term ecommerce business.
"Ecommerce needs business continuity tools in place as society shifts to an online shopping world to better support social distancing directives," Potter said. "While all retailers are feeling this pressure, food service retail is at the center as online ordering, take-out/delivery and gift card sales become the foundation of their business overnight. With online sales as the main way to keep revenue going, having an online store backup and data protection strategy is more essential than ever."
Test Omnichannel Distribution to the Fullest
According to a COVID-19 Crisis report from omnilytics (omnilytics.co), retailers should use this period to trial various channel distributions, including different online marketplaces and exploring social media sales channels such as Instagram shopping and WeChat e-store. Identify which platforms consumers are moving to. Stay nimble, ensure full visibility on sales performance and constantly monitor sell-throughs.
Financing Options
For those indie retailers who are looking for financial help during this crisis, there are multiple different organizations offering loans and other financial resources for small businesses. Fundera has multiple options available for loans and business credit cards. The applications are all available on Fundera's website and you can start at any time. With help from the community, we can all get through this together and come out strong.