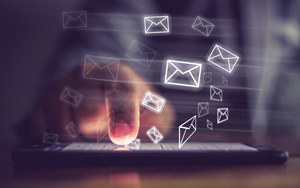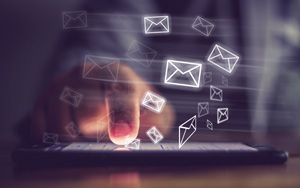 by Brooke Chaplan
As COVID-19 continues to impact the world, it's certainly a scary time for millions of people. Additionally, it's a really scary time for businesses that are deemed non-essential at this time. However, business owners have the power to change the narrative around their business. Even though your local government might view your business as non-essential, consider some of the ways you can promote your items to increase sales and profits.
Develop Strong Digital Strategies
If you're not already online, it's time to catch up. There's still time to create a strong online platform to receive sales and take care of the transactions. It's also wise to use social media as one of your marketing tools. You'll be able to reach millions of people by strategically using Facebook and Instagram ads, and you can stream content on platforms like YouTube. Depending on the type of brand you have, retailers can certainly reach a whole new demographic of people by developing an online presence.
Communicate Convenience
Even though some states are partially open, many people are still leading with precaution and customers don't want to leave their homes. Instead, develop a plan of convenience that allows consumers to pay for their items online or through an app. Then, you can provide contactless delivery or pick-up options.
Some companies are providing mini-packages of Purell wipes with each delivery to ensure the customer can have peace of mind as they receive their packages. Retailers can also focus on how certain amenities like alcohol and fabrics can be useful to help people make their own sanitizing supplies. This can help you restructure advertising for liquor stores and other retailers.
Share Helpful, Relatable Messages
It is important to read the room when retailers are launching online methods in order to gain new customers and connect with old ones. Address the situation: while you can talk about your product as a diversion from the pandemic, it is important to not take the situation lightly.
This is a time where shoppers are fearful and concerned, so talk about the obvious concerns they might have. If you don't do that, you'll come across as insensitive. It's okay to talk about ways to release anxiety, sleep better, or disinfect your home during these times. Even if these topics don't directly relate to your brand, they're helpful and relatable.
Provide Incentives
As more consumers are closely monitoring their spending, it might be easy to assume that your sales will plummet. While they might drop, know that there are plenty of customers out there who are shopping like crazy. It's called retail therapy for a reason. Offer discounts, coupons and other incentives to encourage customers to make a purchase.
Though it is an incredibly scary time for most business owners, it can also do a number on your psyche. Instead of succumbing to the feelings of defeat and hopelessness, use this time to pivot your business, get creative and thrive. While it may not be "business as usual," retailers can certainly create a new normal that allows their business to win in the end.
Brooke Chaplan is a freelance writer and blogger. She lives and works out of her home in Los Lunas, New Mexico. She recommends looking into liquor store marketing tactics. For more information, contact Brooke via Facebook at facebook.com/brooke.chaplan or Twitter @BrookeChaplan.